Gregory S. Scott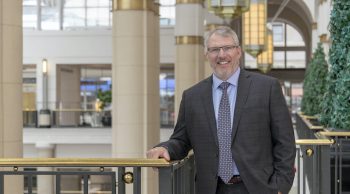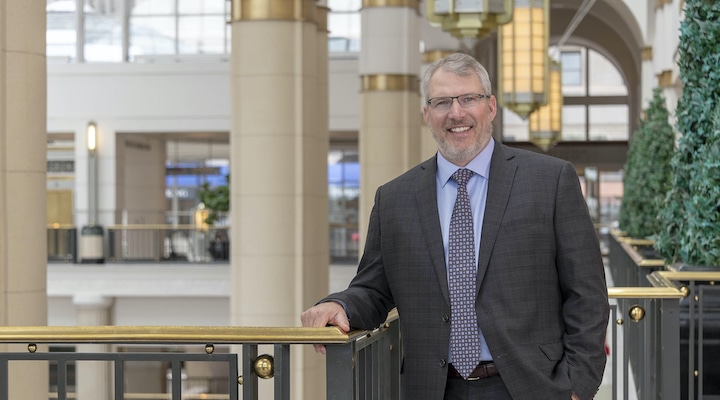 Gregory Scott is a skilled trial and legal malpractice lawyer at Lowe Scott Fisher Co., LPA. He has successfully litigated personal injury cases in federal and state courts throughout Ohio, Michigan, and Pennsylvania and has obtained numerous million dollar recoveries through both settlement and verdict on behalf of his injured clients. Mr. Scott has been listed in Ohio Super Lawyers every year since 2010 and in Best Lawyers in America every year since 2015. Since 2016, he has personally produced more than $25 million dollars in verdicts and settlements.
Greg focuses his legal practice on product liability, medical malpractice, legal malpractice, nursing home abuse and nursing home neglect, and general negligence cases that involve catastrophic injuries or wrongful death.
Greg is a member of numerous professional organizations, including the American Association for Justice (AAJ), the Ohio Association for Justice (OAJ), The Cleveland Academy of Trial Attorneys (CATA), and the Cleveland Metropolitan Bar Association. He is a past president of the Cleveland Marshall Law Alumni Association, and is a Master of the Bench in the William K. Thomas Inn of Court, having served several times on its executive committee.
Greg is an active member of his community in various leadership roles in civic and youth sports organizations. He is married with two children and enjoys sports, working out, the outdoors, and spending time with his family.
Litigation Percentage
90% of Practice Devoted to Litigation
Bar Admission
Ohio Supreme Court, 1996
U.S. Supreme Court, 2013
USDC, Northern District of Ohio
USDC, Southern District of Michigan
USDC, Western District of Pennsylvania
USDC, Middle District of Pennsylvania
Education
Cleveland-Marshall College of Law, Cleveland, Ohio – J.D. 1996
Oberlin College, Oberlin, Ohio – B.A. 1991
Honors and Awards
Ohio Super Lawyers, 2010-Present
Best Lawyers in America, 2015-Present
Professional Associations and Memberships
Cleveland-Marshall Law Alumni Association, Past President (2013-2014)
Recent Results
$5.6 million – family devastated by negligent driver in hit and run car accident
$3.1 million – woman who was paralyzed and later died as a result of a defect in her car seat
$1.85 million – man paralyzed in accident caused by drunk driver
$1.6 million – the estates of husband and wife killed in accident with truck
$1.4 million – the estate of man who died during simple surgery as a result of improper anesthesia
$1.2 million – the estates of husband and wife killed as a result of a negligently maintained gas line
$1.1 million – the estate of woman killed in car accident when her car airbag did not deploy
$875,000 – man severely injured in tumbling accident caused by poorly designed gymnastics facility
$850,000- man injured on construction site when stack of drywall fell on him because of construction worker negligence
$830,000 – man injured by drunk driver who was overserved alcohol by negligent restaurant employee
$500,000 – paid by client's former attorney who negligently failed to protect client's interests in prior business litigation
$550,000 – woman whose hand was partially crushed in defective punch press
$500,000 – parents of child who died because of doctor's mistakes during delivery
$450,000 – woman who fell and later died as a result of negligent nursing home employee
Gregory S. Scott Cases
$584,000 awarded to construction worker struck by construction vehicle


A Cuyahoga County jury awarded a $584,000 verdict to a construction worker who had been injured when he was struck by a construction vehicle. The verdict will be adjusted to reflect a finding of 30% fault on behalf of the worker. The case was tried by partners Ryan Fisher and Greg Scott.

Practice Areas: Personal Injury Cases
$700,000 Legal Malpractice Settlement
Practice Areas: Malpractice Cases
Gregory S. Scott News
Other Attorneys