3 Myths about Nursing Home Injuries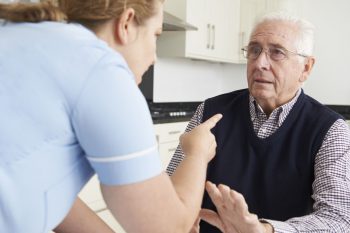 December 4, 2015
When making the difficult decision to place a family member in a nursing home, it is comforting to believe that the facility's personnel will give our loved ones the attention and care they deserve. But, no matter how safe or ideal an extended care facility may seem, it is important that family members of residents remember that much of what nursing home operators want you to believe is a sales pitch. By debunking a few of the most common myths about Cleveland nursing home injuries, residents and their families may be better prepared to scrutinize and follow up on nursing home injuries that may occur.
Myth #1 Nursing Home Negligence is Uncommon
Nearly 1 in 3 U.S. nursing homes has been cited for standards violations that caused or could have caused injuries to residents. That figure does not even account for the countless additional instances of negligence that occur but go undiscovered/uncited. Understaffing, inexperience, and cost-cutting all contribute to the large number of nursing home negligence cases, but these are not the only causes. Other issues, such as medication errors and even premises defects, are also common causes of Ohio nursing home injuries.
Myth #2: Minor Injuries Do Not Warrant Investigation
Many nursing home residents are placed into specialized care precisely because of health, self-care, or fall issues. It is common, then, for family members to ignore relatively minor injuries that result from related issues. Taking this sort of "these things happen" approach is a great disservice to an injured loved one.
In many instances, negligence will result in only minor injuries. But by investigating minor injuries, family members may uncover the negligence of nursing home personnel early enough for you to remove your loved one from the dangerous facility or file a complaint before more significant injury occurs.
Myth #3: Neglect and Abuse Are Exclusive Injuries
While no one would tolerate physical abuse of their loved ones, too many family members treat nursing home neglect as an issue that can be resolved with a simple conversation with staff. But the reality is that neglect is a form of abuse. A staff's failure to assist, clean, or turn a resident as required can result in life-altering or life-ending injuries. This conduct should never be tolerated. If a loved one reports even a single instance of neglect, responsible family members are strongly urged to consider alternative arrangements.
If you or a loved one suffered a nursing home injury, contact a Cleveland nursing home injury lawyer at Lowe Scott Fisher Co., LPA today to discuss your case.
Back To Blog