Get Help: Talk To A Construction Accident Lawyer in Cleveland, OH
For construction workers, nothing is more important than on-the-job safety. Contractors, subcontractors, and workers alike all go to great lengths to minimize the risks and hazards on the job site. No matter how many precautions are taken, though, nothing can prepare unsuspecting workers and bystanders from the dangerous and deadly damage done by defective construction equipment. Talk to a construction accident lawyer at Lowe Scott Fisher to help you determine if you have a case.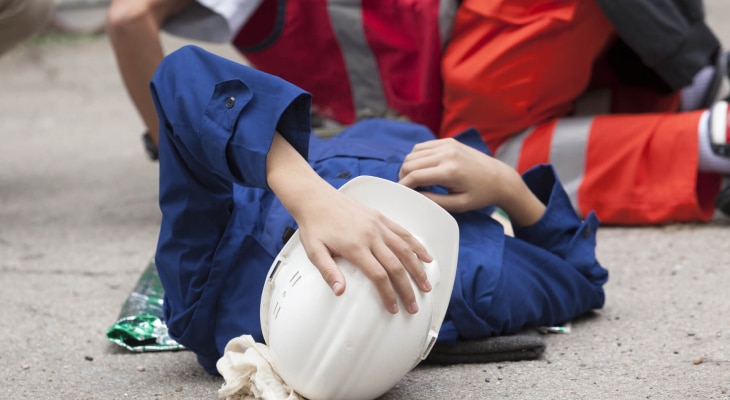 As a premier product liability and personal injury law practice, Lowe Scott Fisher Co., LPA is currently offering free consultations and case evaluations to those injured by defective construction equipment. Contact us to discuss injury or wrongful death claims involving any type of defective construction equipment, including:
Cranes and Cherry Pickers
Heavy Machinery
Handheld Equipment
Bobcats and Excavators
Defective Scaffolding
When Manufacturers and Suppliers Cause Injuries
Any product released to consumers and end-users should be reasonably safe and free from non-obvious risks. When the product involved is used in construction, this maxim is especially true.
High-powered and heavy machinery and equipment pose serious risks even when operating properly and without defects. A defect in design, a defect in manufacture, or a failure to provide adequate warning regarding construction equipment can create circumstances where enormous or dangerous machines operate unpredictably. This can lead to blunt force trauma, lacerations or punctures, crush injuries, fires or burns, and fatalities.

When defective construction equipment causes injury at an otherwise safe job site, the manufacturers who profit from defective equipment should be held accountable for the damage their products cause. Lowe Scott Fisher Co., LPA's construction accident lawyers have dedicated themselves to fighting for injured plaintiffs against these greedy and careless businesses.
If you or a family member suffered serious injury or loss of life because of an accident involving defective construction equipment, call or e-mail a construction accident lawyer at Lowe Scott Fisher now for a free consultation about your rights and potential claims.