Get Help From A Work Related Injury Lawyer in Cleveland, OH
Injuries sustained as the result of heavy or repetitive lifting can leave employees hurt, unable to work, and even temporarily or permanently disabled. Even when precautions are taken, employees tasked with lifting materials, equipment, or other items may suffer a variety of injuries, including:
Back Injuries, Sprains, and Strains
Shoulder Injuries
Herniated Disks
Tendinitis
Torn Rotator Cuff
Knee and Hip Injuries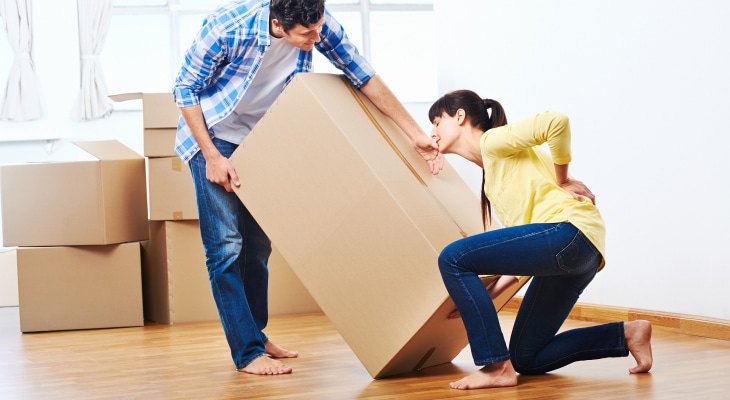 If a workplace injury requires medical attention or prevents you from performing your job duties, an experienced work related injury lawyer at Lowe Scott Fisher Co., LPA can help. Our team is dedicated to assisting employees and families affected by on-the-job injuries.
We have years of experience analyzing injury claims and will identify all potential sources of benefits, assistance, and compensation available in your case. Our team can help you pursue all financial options to help you cope with the injuries and disabilities associated with lifting injuries through meticulous and aggressive representation.
Lifting Injuries Can Happen in Any Employment Environment
Nearly anyone can suffer a work-related lifting injury. While lifting injuries are more common in certain professions, even repetitive lifting of small items in office or retail settings can result in severe impairment. Age, fitness level, and pre-existing conditions can also contribute to injuries in professions with relatively low physical demands.
While anyone injured performing work-related lifting should contact an attorney, professions with a notable risk of lifting injuries include:
Construction, Carpentry, and Masonry
Custodial (Janitorial)
Nursing
Manufacturing and Industrial
Landscaping and Outdoor Maintenance

Lifting injuries can cause significant medical expenses, temporary or permanent disability, loss of wages, and myriad related expenses. Our proven work related injury lawyers can help you and your family identify and pursue the benefits you need to cover your losses.
If you or your loved one suffered injury from heavy or repetitive work-related lifting, benefits may be available to assist you. Call or email Lowe Scott Fisher Co., LPA now to speak with a work related injury lawyer and receive a free consultation regarding your rights and next steps.