Slips, Trips, and Falls in the Workplace: Get Help With Your Claim From A Work Injury Attorney in Cleveland, OH
Each year, slips, trips, and falls account for thousands of injuries to Ohio workers. While some workplaces may seem relatively safe, slip and fall injuries can happen anywhere. A work injury attorney may be able to help you navigate your claim.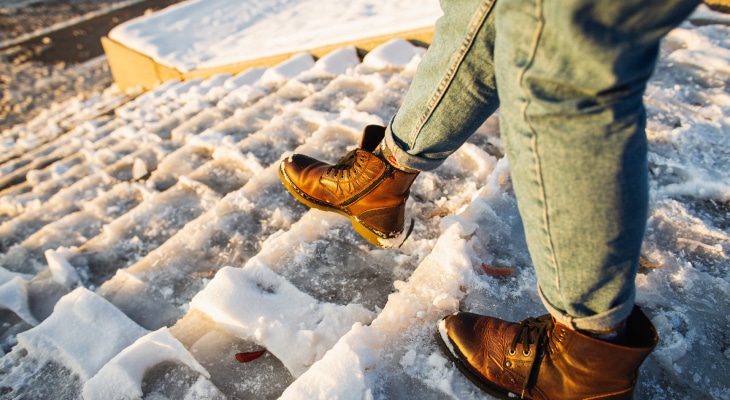 Common hazards that cause slip and fall injuries include:
Slippery Surfaces, Spills, and Puddles
Cluttered Hallways and Walkways
Poor Lighting or Maintenance
Fallen Merchandise
Ice and Weather-Related Defects
If you are considering filing, have filed, or have received a denial of a workers' compensation claim, a work injury attorney at Lowe Scott Fisher Co., LPA may be able to assist you. Navigating the complex laws and agencies that administer workers compensation benefits is not easy. Having an experienced attorney on your side can be the difference between getting the assistance you need and having to deal with your injuries on your own.

Slip and Fall Injuries Can Occur Anywhere
Contact us now if you suffered a slip, trip, or fall injury, whether on the job, at a store or somewhere else, no matter the environment. Workers Compensation benefits may be available to any covered employees, including:
Office Employees
Retail or Wholesale Employees
Construction Employees
Factory and Industrial Employees
Restaurant Employees, including Waitstaff and Delivery Drivers
Countless Other Types of Employees and Professions
If you sustain an injury at work or while performing your employment requirements, you may be entitled to workers compensation benefits for injuries, disabilities, loss of wages, and other expenses caused by your work-related injury. Our team of dedicated workplace injury lawyers can help identify and pursue all sources of income, assistance, and compensation available to you and your family.
When slip and falls cause workplace injuries, you need someone to protect your rights and claims to financial support. Call or email Lowe Scott Fisher Co., LPA if you or your family suffered a work-related slip, trip, or fall and find out how a work injury attorney at our firm can help you.