Negligence Can Cause Severe Injuries and Death: Get Help from Our Severe Injury Lawyers in Cleveland, OH
When negligent or intentional acts of another cause severe injuries or death, the future of the victims and their families hangs in the balance. Preparing to spend a lifetime providing care for a severely injured individual can be daunting. After a severe injury, your family may need an experienced legal team of severe injury lawyers to protect your rights and ensure you receive all compensation and assistance available to you.
Lowe Scott Fisher is a nationally recognized law firm that has helped countless families put their lives back together in the aftermath of severe injury and death caused by negligence. Our severe injury lawyers are armed with resources to pursue all avenues of relief, including civil lawsuits, Social Security, and workers' compensation, in order to help you and your family recover and structure your compensation to offer you the best chance of a secure life moving forward.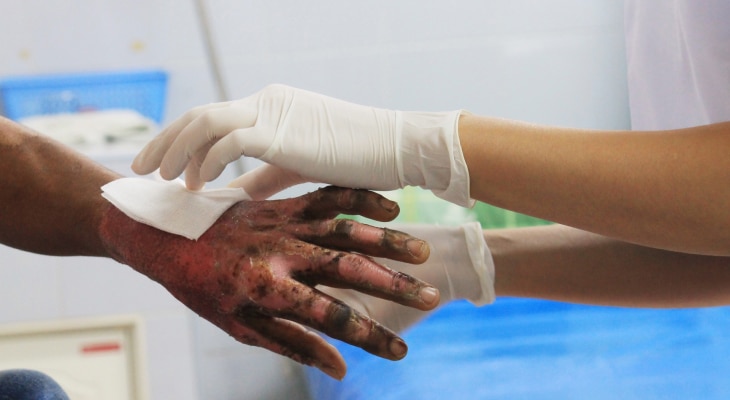 Lowe Scott Fisher attorneys can help you or your family following wrongful death or any severe injury, including:
Traumatic Brain Injuries
Spinal Cord Injuries
Severe Burns
Neurological Impairment
Paralysis

Severe Injury and Death Cases
Nearly any type of personal injury or negligence case can result in severe injuries and wrongful death. Contact us now if you or your loved one suffered serious injury or loss of life in any circumstance, including:
Depending on your specific case, the compensation available and statutes of limitations will vary.  For these reasons, it is essential that you contact our severe injury lawyers as soon as possible to protect your rights and claims.
If you or your loved one have suffered severe injuries or loss of life, you deserve to have someone who will fight for your family's future. Contact Lowe Scott Fisher Co., LPA at 216-781-2600 to schedule your free consultation with our severe injury lawyers right away.