Injured in a Fall? Our Slip And Fall Lawyers in Cleveland, OH May Be Able To Help.
Slip and fall accidents occur every single day. Around 26% of non-fatal accidents are attributed to slips and falls. Many of these result in serious injury and sometimes even death. If you sustained injuries from a trip, slip, or fall on someone else's property, you may be entitled to compensation. Contact our slip and fall lawyers in Cleveland today for a free consultation regarding your claims.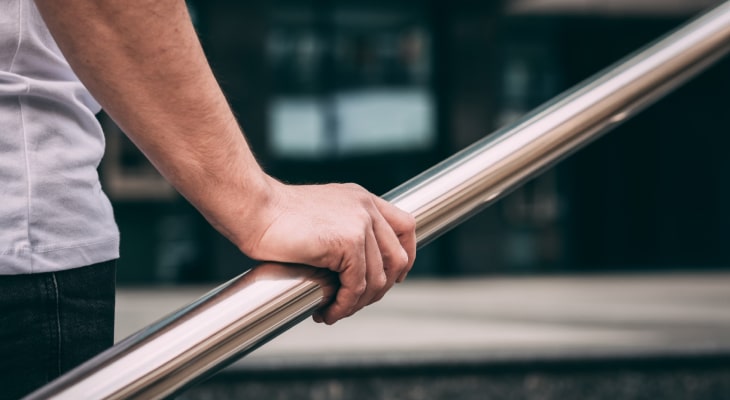 Trip, Slip, and Fall Causes
When you suffer injuries on another party's property, you need an experienced slip and fall attorney to evaluate who is liable for your injuries, medical expenses, and damages.
Property owners who allow you to suffer injuries because of a known, concealed danger or defect on their property can be considered negligent. When this happens, you may be entitled to compensation for your medical expenses.
Common examples of known and hidden property defects include:
Slippery spills and puddles
Broken or loose stairs, handrails, or floorboards
Cracks, elevations, or holes in pavement or other outdoor surfaces
Insufficient or obscuring lighting that conceals defects
Compensation for Slip and Fall Injuries
Those who suffer trips, slips, and falls attributable to negligence may be entitled to compensation. This can include compensation for medical expenses, lost wages, and additional damages where appropriate. Slip and fall injuries can range from relatively minor soft tissue damage to spinal cord injuries, paralysis, and even loss of life.
Lowe Scott Fisher's slip and fall lawyers have the experience and resources to help you and your family. We can help you get the compensation you deserve. Our team of trial lawyers represents clients injured by property defects. We will strategize, litigate, and overcome legal hurdles to your premises liability claims.
If you or a family member suffered a trip, slip, or fall on business, public, or private property, contact our slip and fall lawyers in Cleveland, OH to schedule your free consultation.