Get help from experienced pedestrian accident lawyers in Cleveland, OH
When motor vehicles hit pedestrians, the consequences can be deadly. Even at minimal speeds, cars, trucks, buses, and motorcycles have the potential to seriously injure or kill those on foot. If you or someone you love have been injured as a pedestrian, contact our pedestrian accident lawyers at Lowe Scott Fisher.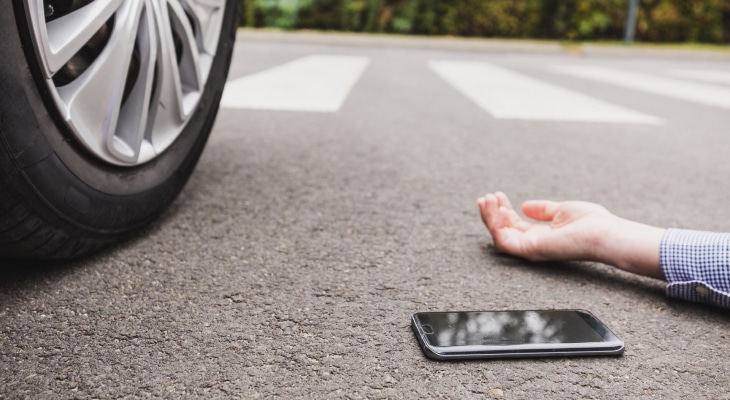 For over thirty years, Lowe Scott Fisher Co., LPA has helped pedestrians, runners, and bystanders who were injured by negligent drivers. Contact our team of Ohio pedestrian accident lawyers if you were injured as a pedestrian under any circumstances.
Pedestrian Risks
Pedestrians face varying types of risks depending on the area in which they are walking. Pedestrians in city environments may be more likely to be injured because of:
Turning buses
Speeding cars
Drivers failing to yield at crosswalks
Distracted drivers
In less populated areas, pedestrians may be more likely to be injured because of:
Drunk drivers
Poor or absent lighting
Drowsy drivers
While the risk levels can vary, every motor vehicle represents a threat to pedestrian safety. Drivers have a duty to be aware, obey the rules of the road, and do everything possible to avoid striking or otherwise injuring pedestrians.

How Serious are Pedestrian Injuries?
Pedestrian injuries are rarely minor and are frequently severe or deadly. Having represented countless injured pedestrians and their families, we have developed the experience and resources to help you and your family cope with the physical, financial, and personal loss that can result from a pedestrian-involved motor vehicle accident.
If you or a family member suffered serious injury or loss of life because in a pedestrian or jogging accident, call or e-mail now and let us fight for you. Our dedicated team of pedestrian accident lawyers can help you receive the compensation you deserve for your injuries and loss.