Car Seat Defects: Get Help From Our Product Liability Law Firm in Cleveland, OH
Baby seats, child restraint systems, and child car seats are among the most important pieces of safety equipment we ever purchase. If that equipment fails, our children's lives may be on the line. Still, car seat manufacturers regularly recall child and baby seats because of known defects and dangers. As a nationally recognized product liability law firm, Lowe Scott Fisher can help determine if you have a claim. Contact us for a free legal consultation now.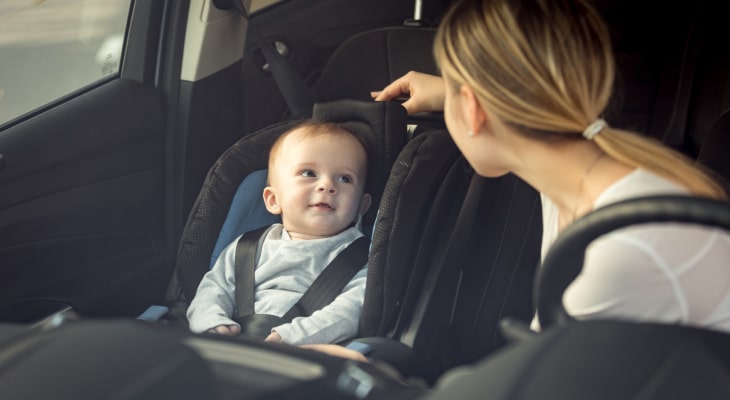 We believe that allowing an industry to get away with releasing shoddy and hazardous safety equipment is unacceptable. Injuries and loss of life caused by defective baby seats must be met with aggressive civil justice and a demand for change.
Contact our product liability law fir now to discuss your next steps if your child suffered any injuries stemming from a baby seat. Common baby seat and child restraint defects include:
Failure to lock into base
Unintentional disengagement from frame
Choking and strangulation hazards
Defective buckles and belts
Overall ineffectiveness against accidents and injuries

Defective Baby Seats Can Cause Injuries
Defective baby seats and child restraint systems can cause both minor and major injuries. Lacerations, broken bones, punctures, head and brain injuries, spinal cord injuries, and even paralysis and wrongful death can occur when a defective baby seat is in use during a motor vehicle accident.
But injured children and their families have a right to seek justice against any and all parties responsible for child and infant injuries. Do not let unsafe and greedy businesses put their bottom line above your family's safety.
If your child suffered serious injury or loss of life because of a defective car seat, baby seat, or baby seat component, call or e-mail our nationally-recognized product liability law firm to learn how we can fight for you and your family.