Lowe Scott Fisher is committed to helping our clients and the greater community we serve through acts of community service, outreach and volunteerism. Check out some of our recent community service projects below:
Plexus LGBTQ+ & Allied Chamber of Commerce Member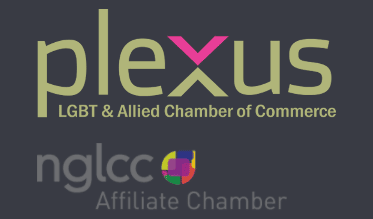 Plexus is a strategic partner in the economic development of Northeast Ohio and serves as a point of connection for corporations, supporters, LGBT businesses and professionals. Plexus is the only LGBTQ business and professional organization in the region and Lowe Scott Fisher is proud to be a part of its community. Check out our profile.
Kirtland Astros T-Ball Team Sponsorship 2021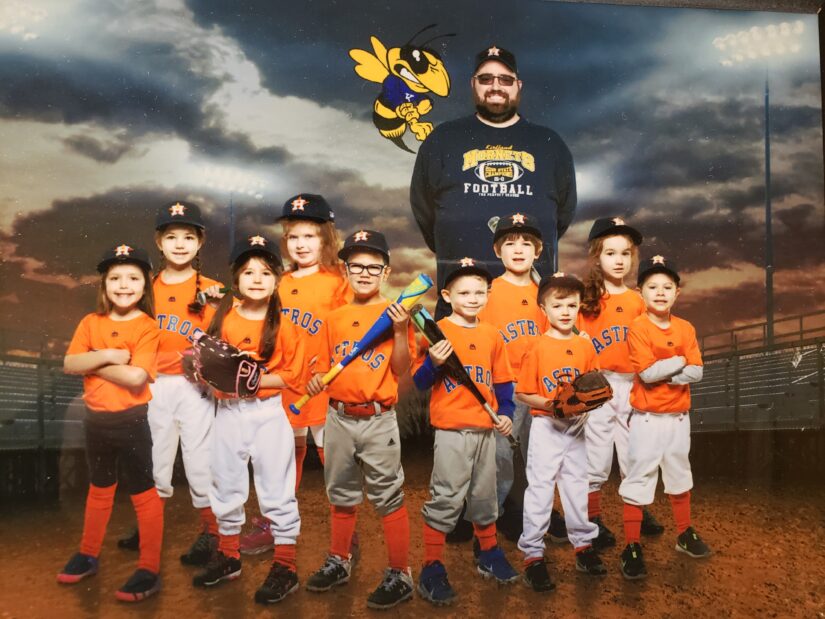 Lowe Scott Fisher is pleased to sponsor the Kirtland, OH Astros 2021 T-Ball team!
Public Justice Students' Civil Rights Project Donation

Lowe Scott Fisher is a proud donor to the Public Justice Students' Civil Rights Project, which uses litigation and advocacy to combat harassment, bullying and other injustices that impede students from thriving in schools. The Students' Civil Rights Project aims to produce lasting, system change that will empower young people.
Chardon Area Chamber of Commerce Golf Outing Sponsorship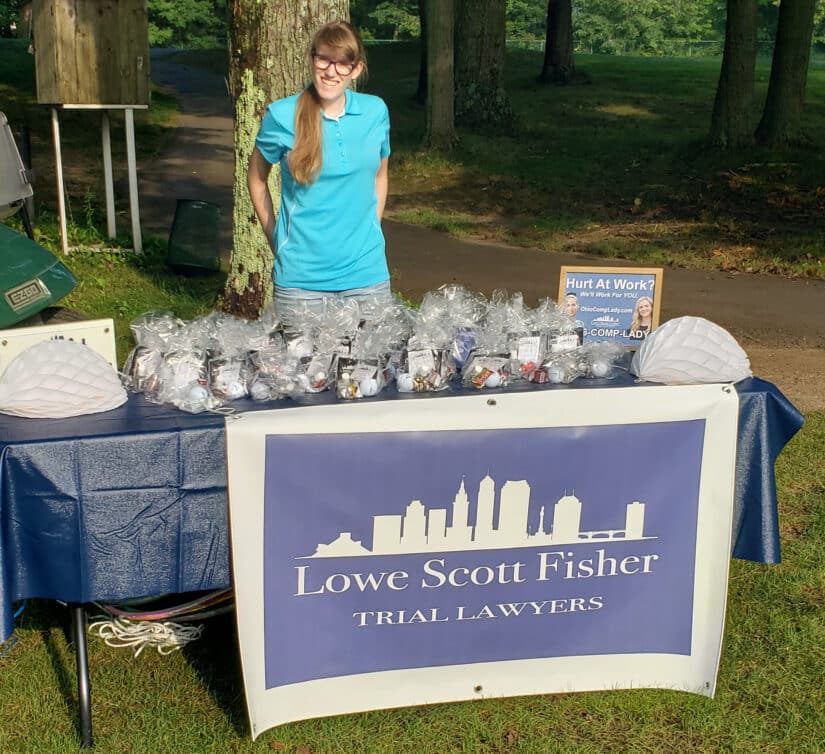 Lowe Scott Fisher was honored to sponsor Hole #13 at the Chardon Area Chamber of Commerce. We had a wonderful time getting to know even more people within the community we serve!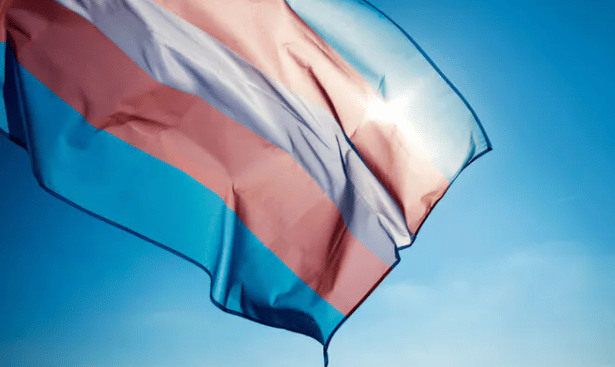 Pride month is a time to celebrate how far the LGBTQ+ community has come and how much work we still have to do to make sure the world is a safe and just place for everyone. Lowe Scott Fisher is honored to support the Queer community by employing a diverse range of individuals and making sure our LGBTQ+ clients get the best representation possible. In honor of Pride Month and the Cleveland Pride Ride, we're making a donation to the Human Rights Campaign.
Bike Helmet Giveaway 2021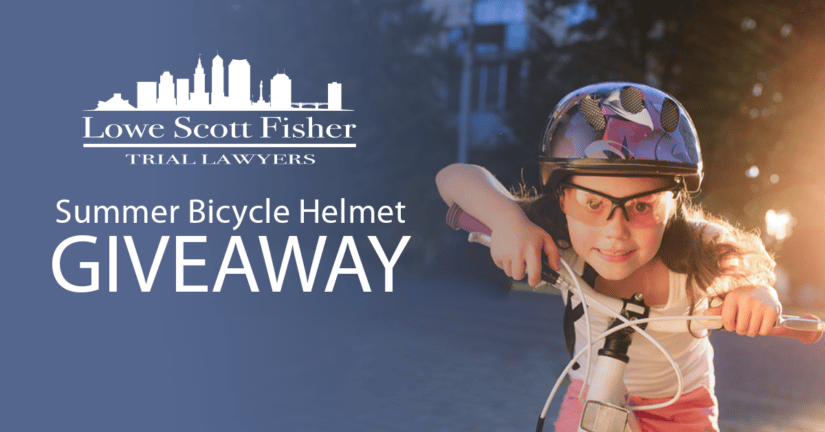 Lowe Scott Fisher selected five entrants every month of the 2021 summer to win a free bike helmet in honor of our mission to keep more bicyclists safe this summer a reality!
Lowe Scott Fisher Chardon Chamber of Commerce Ribbon Cutting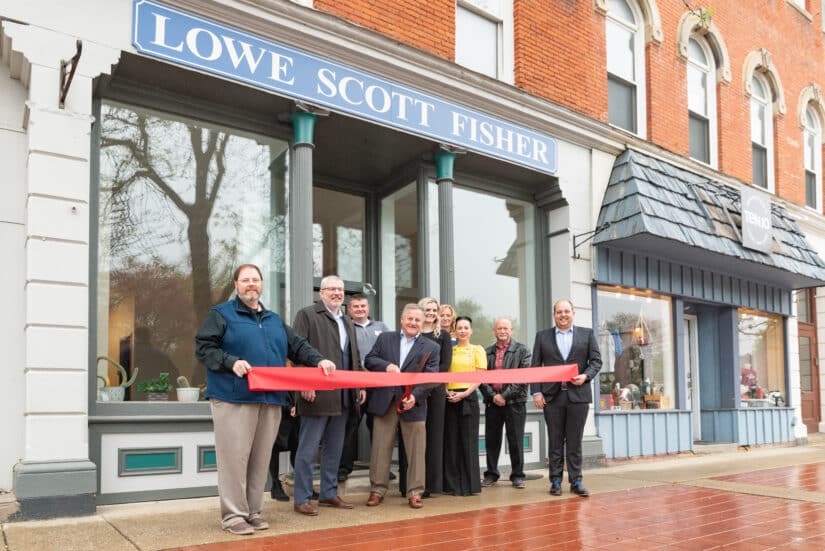 Lowe Scott Fisher was honored by the Chardon Area Chamber of Commerce with a Ribbon Cutting to commemorate the grand opening of the new office located on Chardon Square in Chardon, OH on May 5, 2021.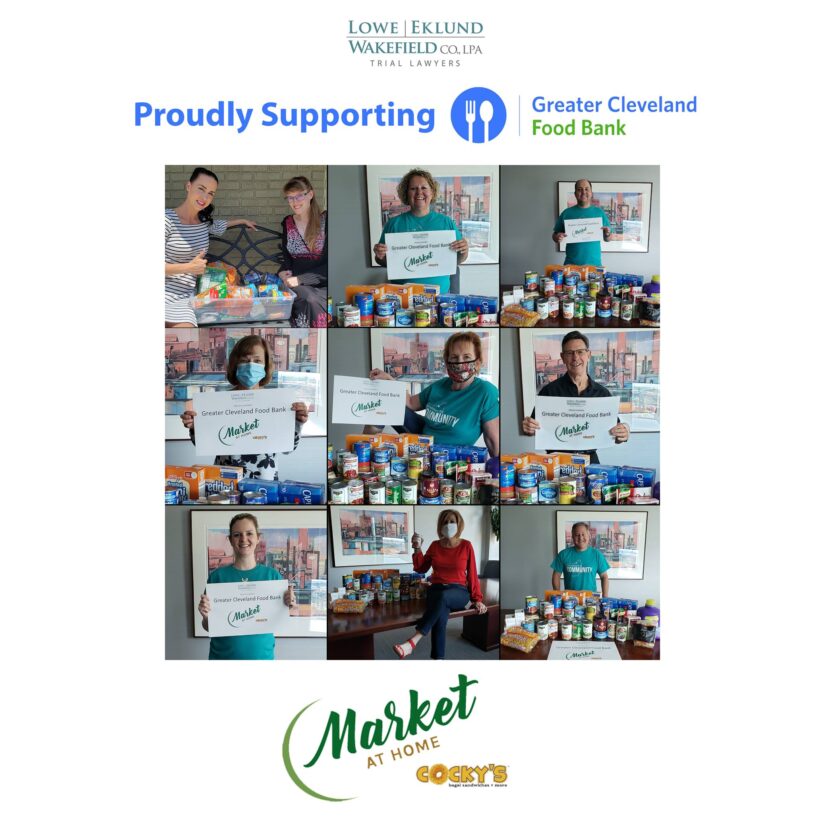 Lowe Scott Fisher Co., LPA participated in the Greater Cleveland Food Bank Market At Home event! We ordered lunch from GCFB partner Cocky's Bagel Sandwiches and held a food donation drive for our office as a way to give back and help strengthen the Cleveland community.
Bike Helmet Giveaway 2020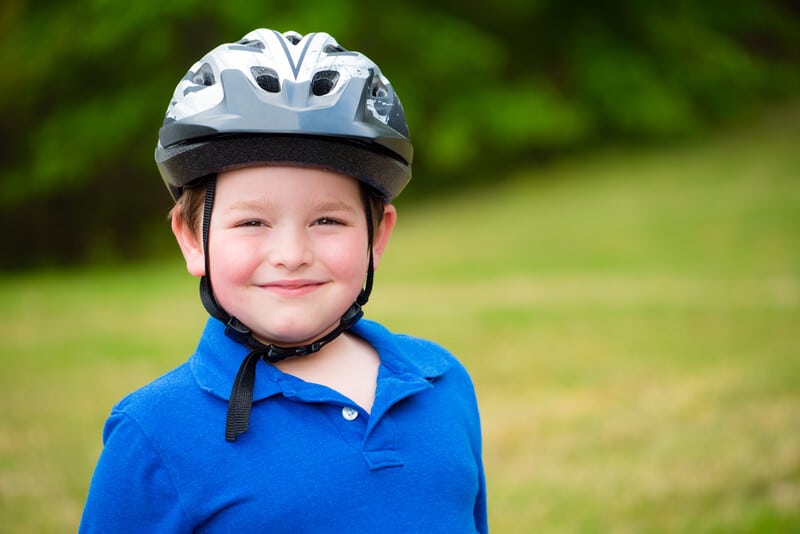 Lowe Scott Fisher gave away three bicycle helmets each month during the summer of 2020 from Century Cycles.
Children's Car Seat Giveaway 2019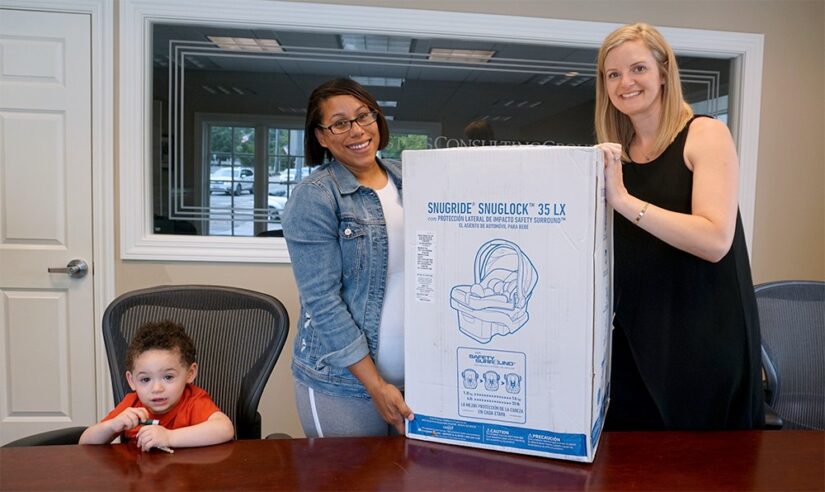 To help keep children safe on the road, Lowe Scott Fisher offered a car seat giveaway ahead of the busiest travel season. LSF gave away car seats to families if their existing car seat was damaged in an auto accident, or if they were on income assistance and needed help paying for the cost of a car seat for a child.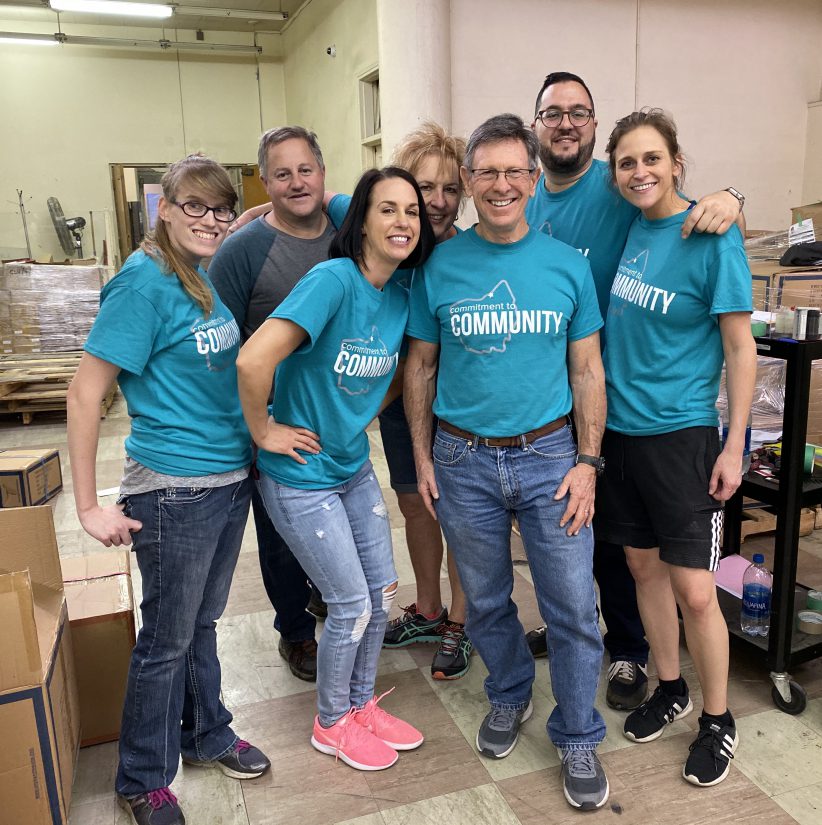 Members of the Lowe Scott Fisher team took part in another one-day service project — this time with Shoes and Clothes for Kids — to help prepare winter clothing items for distribution to kids before the colder weather hits. The organization, celebrating its 50th year in operation, is the only one in the Greater Cleveland area providing new shoes, school uniforms, clothes and school supplies throughout the year at no charge to thousands of children in need.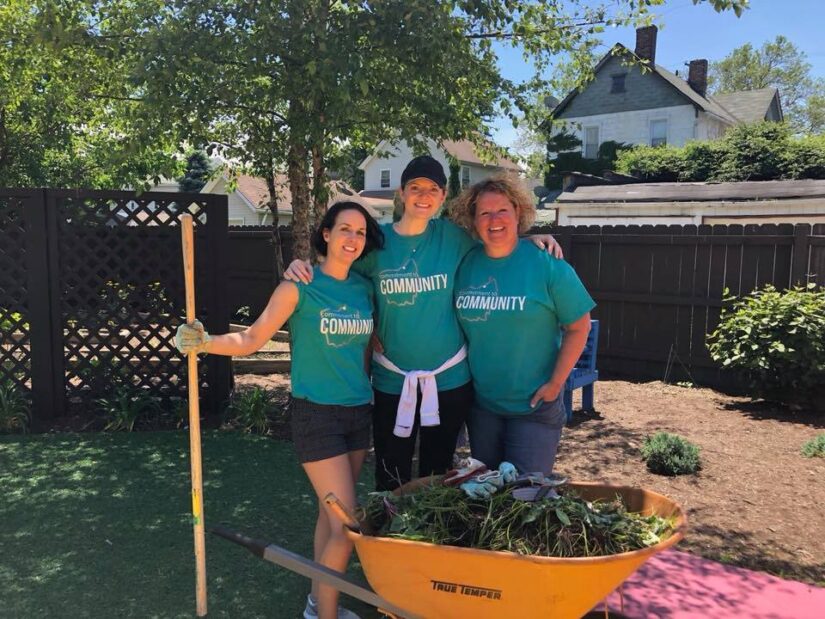 Twelve members of the Lowe Scott Fisher team spent a day on site with a local nonprofit for a one-day service project with Providence House, a crisis nursery that provides emergency shelter, basic needs, clothing and other personal items.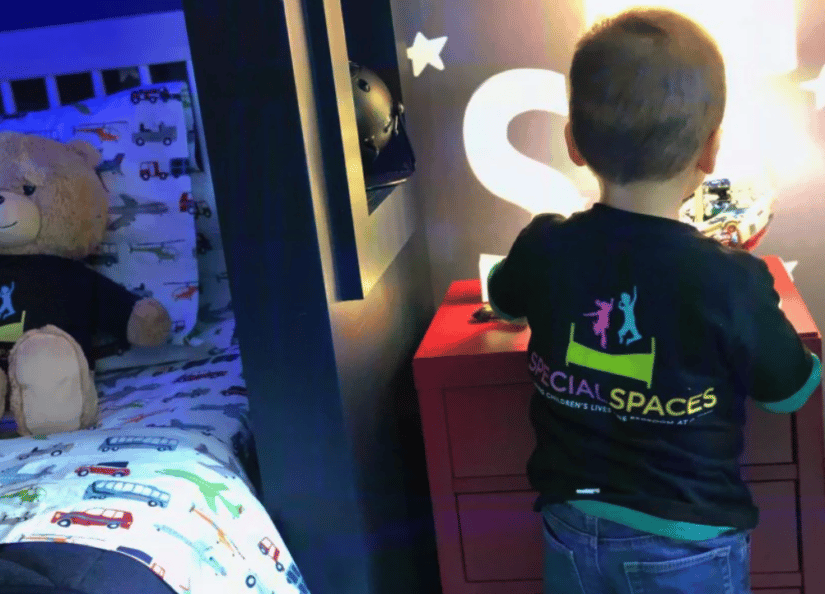 Lowe Scott Fisher co-sponsored Special Spaces Cleveland's fundraiser on May 17, 2019. Special Spaces Cleveland creates dream bedrooms for children living with life-threatening medical illnesses. The renovated room gives that child a place they can go for peace and comfort while battling a serious illness.
Geauga County Maple Festival Sponsorship 2019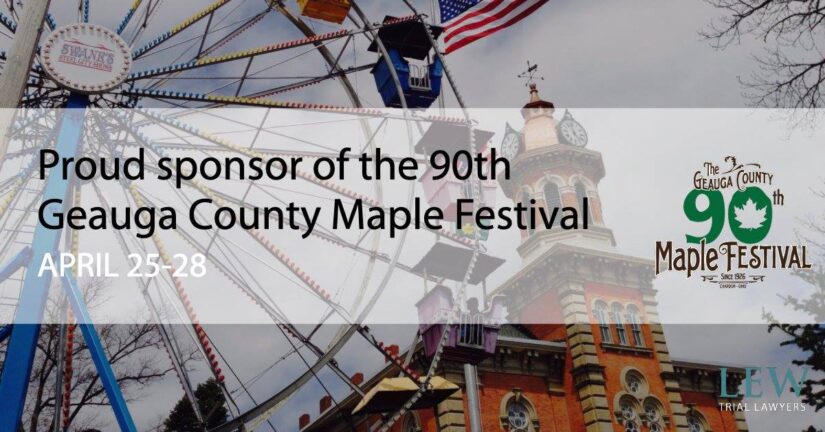 Lowe Scott Fisher proudly sponsored the 90th Geauga County Maple Festival in downtown Chardon in April 2019!
For more information about Lowe Scott Fisher's charitable and community outreach efforts, please contact our office at 216-781-2600.