If you've been exposed to chemicals at work, contact a workers compensation attorney at Lowe Scott Fisher in Cleveland, OH
When employees are exposed to chemicals on the job, they may suffer temporary or long-term injuries. Our Cleveland area workers compensation attorneys are here to assist Ohio workers exposed to chemicals as part of their work-related activities in trying to obtain all the available benefits while you recover from your injuries.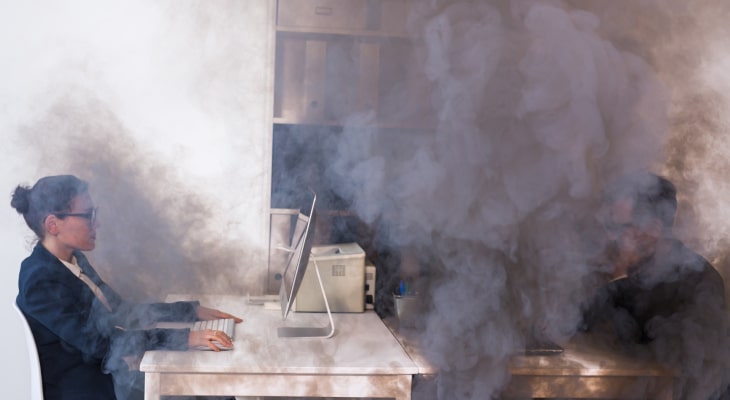 Lowe Scott Fisher Co., LPA's workers compensation attorneys can assist you in filing or appealing a denied workers compensation claim relating to chemical or harmful substance exposure. Contact our team today if you or your loved one suffered bodily harm, illness, or wrongful death as the result of any chemical or toxic exposure, including exposure to:
Asbestos
Benzene
Chloroform
Formaldehyde
Mercury
Lead
Zinc
Other Industrial, Nuclear, or Radioactive Chemicals and Materials

Effects of Chemical Exposure Injuries
Short and long-term chemical exposure can cause a litany of injuries, conditions, and side effects. Burns, sores, and other immediate and obvious injuries can cause substantial pain and suffering. Other times, long-term exposure can lead to hidden yet deadly side effects, including lung and organ problems, or cancer.
Pursuing a workers compensation claim for chemical exposure injuries can be extremely difficult. Proving that a particular chemical caused or contributed to an injury or medical condition requires thoroughly documenting medical issues and records, obtaining expert testimony and evidence, and navigating the complex Ohio workers compensation claims system.
Our attorneys at Lowe Scott Fisher proudly represent Ohio workers in chemical exposure and workers compensation claims. We work hard to develop your case, prove your eligibility, and maximize your benefits. Let us fight for you so you can focus on your health and recovery.
If you or a loved one suffered an on-the-job injury or wrongful death because of chemical exposure, benefits may be available to assist you. Call or email a workers compensation attorney at Lowe Scott Fisher now for a free consultation.