Get help from Marine & Boat Accident Lawyers in Cleveland, OH
An accident on a boat can turn a fun day on the water into a tragedy or a life-long hardship. If you've experienced a boating accident that has caused major injury or death, it's important to get in touch with an attorney to find out more about your rights. Boat crashes and water accidents present unique dangers to operators, passengers, and swimmers, and unique legal challenges during a lawsuit. Lowe Scott Fisher's expert boat accident lawyers in Cleveland, OH have the experience and resources required to overcome these challenges and help victims injured in a boating accident recover the compensation they deserve.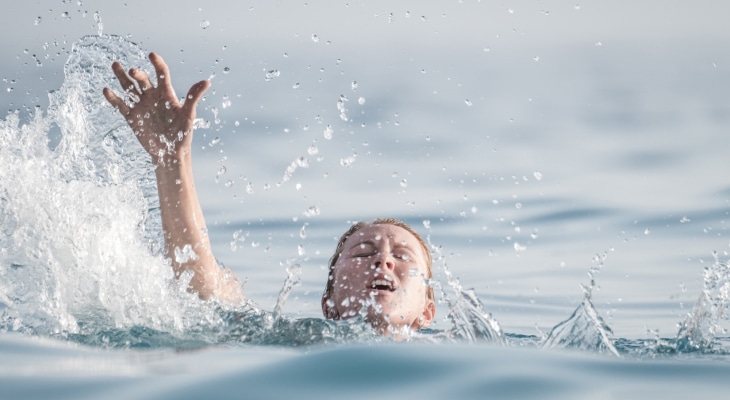 Contact us now if you or a loved one suffered injury or loss of life in a boat or other marine accident, including:
Watercraft Collisions
Capsized Boats
Ejection from Watercraft
Drowning
Struck by Watercraft
Inadequate Life Preservers Onboard
Boat accident injuries can be minor, but they can also be serious or fatal. Regardless of the extent of your injuries, Lowe Scott Fisher will fight for your family so you receive the best result possible while focusing on your health and recovery.

Negligence on the Water
According to the United States Coast Guard, six of the top seven contributing causes to boat and marine crashes can be attributed to negligence. Our boat accident lawyers can identify and pursue those responsible for your injuries whenever negligence on the water occurs, including instances of:
Operator Inattention
Improper Lookout
Operator Inexperience
Alcohol Use
Excessive Speed
Navigation Rules Violations
Negligent operation of a watercraft can result in serious bodily injury, loss of life, and damage to property. Negligence on the water should not be tolerated, and those responsible for injuries should be held accountable.
If you or a family member suffered serious injury or loss of life because of a boat accident or other marine or water crash, talk to an attorney sooner rather than later.