Get Help From Nursing Home Neglect Lawyers in Cleveland, OH
Placing a family member in a nursing home is a difficult decision. This makes injuries caused by nursing home negligence all the more painful, both to the victims and their families. We trust nursing homes to provide safe, adequate care for our loved ones, and their failure to do so can feel like a betrayal of trust. If your loved one has been a victim of nursing home negligence, our nursing home neglect lawyers in Cleveland, OH will help your family seek the justice they deserve.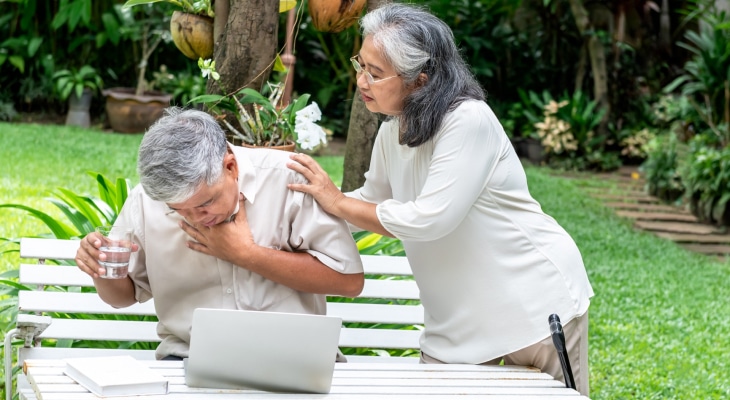 Fighting for the rights and dignity of the elderly
As dedicated nursing home neglect lawyers, the team at Lowe Scott Fisher Co., LPA understands how deeply and permanently a nursing home injury can affect you and your family. Nursing home negligence can cause serious injuries. We believe that the negligent nursing home operators and staff responsible should face equally serious consequences.
Contact us immediately if you or your loved one suffered injury or wrongful death as the result of nursing home negligence, including:
Falls
Bedsores
Neglect
Malnutrition
Medication Errors
Physical Abuse or Assault
Choking or Suffocation
Infection
Understaffing.

Nursing Homes Put Profits Before Safety
According to the latest statistics, nursing home citations and negligence occur with alarming frequency. As nursing home owners and operators attempt to squeeze profits from their business, they may resort to cutting staff, unsafe hiring practices, and other cost-cutting methods that create real dangers to residents and patients.
This is unacceptable. Our loved ones deserve to be treated with dignity and respect, and their health and wellbeing must be put above the bottom line.
How Lowe Scott Fisher can help
If you or your loved one were injured as the result of nursing home negligence, or if you believe your loved one may be receiving negligent treatment, you need the help of an experienced attorney. Representing victims and their families throughout Ohio, our nursing home negligence lawyers will investigate the claim and hold the appropriate parties responsible for their actions. Contact our nursing home neglect lawyers now for a free consultation at 216-781-2600 to find out how we can help protect you and your family.