Get Help with Your Medical or Professional Malpractice Lawsuit in Cleveland, OH
More than 250,000 patients die in hospitals due to preventable mistakes every year. Medical mistakes are the third-leading cause of death in the country. Lowe Scott Fisher Co., LPA has represented malpractice plaintiffs for more than three decades. In that time, our dedicated malpractice lawsuit team has helped clients stand up to negligent, greedy, and malicious professionals and practitioners.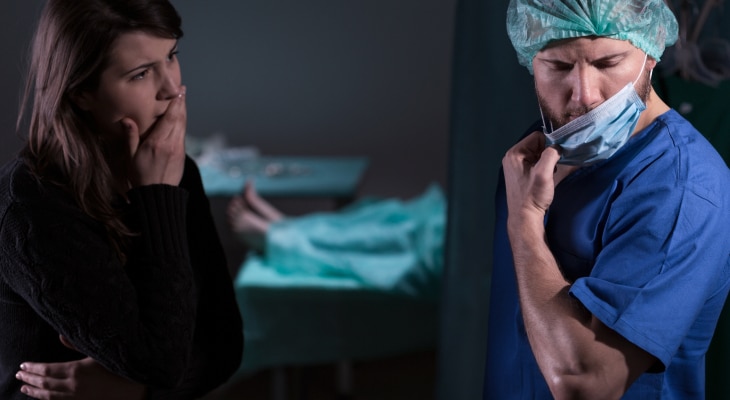 Contact us if you or your family member suffered an injury, wrongful death, or property or financial loss due to the malpractice of any practicing medical professional, including:
Physicians
Surgeons
Nurses
Dentists and Orthodontists
Ophthalmologists and Optometrists
Pharmacists
Nursing Home Staff

Our attorneys also have significant experience and resources to pursue compensation for non-medical malpractice, including legal malpractice. Call now if you suffered financial damages as the result of the actions of any of the following:
Attorneys
Accountants
Insurance Companies
Other Fiduciaries
Our personal injury team can guide you through the legal process and help you pursue all available compensation for your injuries and damages.
Professional Occupations, Professional Standards
When seeking treatment, care, or advice from a licensed professional, you have the right to expect adequate and safe care. Professionals whose carelessness or deceit injures clients must be held accountable. For many, the only way to do this is through a malpractice lawsuit in the civil courts.
We believe the decision to stand up to negligent professionals can benefit you and help prevent future cases of malpractice. By sending a strong message that you will not be victimized, plaintiffs like you can deter other professionals from taking rash, careless, or deceptive actions.
If you or a family member suffered a serious injury, loss of life, or loss of property because of malpractice or the actions of a licensed professional, Contact Ohio malpractice attorneys now to schedule your free consultation.