Personal Injury and Product Liability Attorneys
Cleveland is a vibrant, growing city in the heart of Northeast Ohio and is home base for Lowe Scott Fisher's personal injury and product liability attorneys. Our office is located in the epicenter of downtown at the Skylight Office Tower in Tower City Center.
Parking is available in the Tower City Center lot located on West 6th Street and by way of metered spots on West Huron Road. There is also limited free street parking on West 2nd Street.
About our firm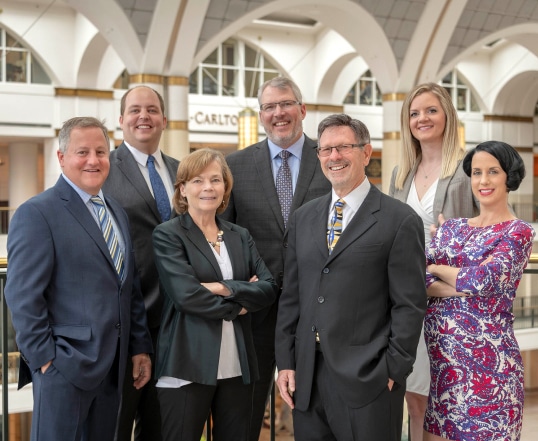 During your visit to Lowe Scott Fisher's Cleveland office, we invite you to visit nearby attractions, including the Cleveland Indians baseball field, the JACK Casino and the many bars and restaurants located in Tower City Center and along West 6th Street, East 4th Street and Euclid Avenue.
Lowe Scott Fisher's many satisfied clients have utilized our legal services for a variety of personal injury cases, including:
Our personal injury and product liability attorneys offer free introductory legal consultations to help you determine if you have a case and what steps to take if you do. We will walk you through the entire process and will work directly with you to achieve a favorable outcome. Our attorneys treat each case as though it is their most important – you are a priority to us.
You can view our Cleveland office's Google reviews here.
If you believe you have a case, please contact us today to get a free legal consultation with our personal injury and product liability attorneys at Lowe Scott Fisher in Cleveland, OH.
Call Or Text Us