Our Experienced Car Accident Lawyers in Cleveland, OH Can Help
After a car or truck accident, it's important to take stock and consider your options. Serious injuries can result from even the most minor vehicle crashes. Factoring in medical costs, lost wages and stress can result in an added level of distress. Bringing in experienced truck or car accident lawyers can help you determine what next steps should be taken from a legal perspective to help you recover from your injuries.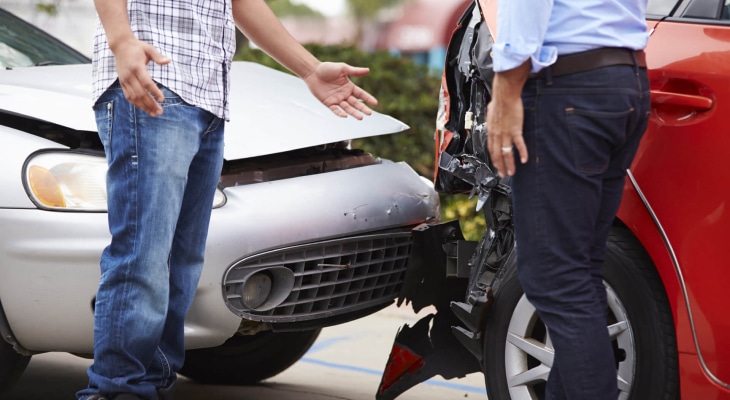 Don't let yourself or your loved one suffer more than you already have. Our truck and car accident lawyers can help get you compensation for injuries sustained in your accident. We fight to ensure that all parties are held accountable for the injuries and damages perpetrated against our clients.
Find out more about how truck and car accident lawyers at Lowe Scott Fisher can help you or your loved one after an injury resulting from a car or truck accident. Contact us today for a free consultation if you have been injured in any of the following (or similar) incidents:
Uber/Lyft Accidents
Hit And Run Accidents
ATV Accidents
Texting And Distracted Drivers
Drunk Drivers/Dram Shop Cases
Traffic Violations
Red Light
Failure To Stop at Stop Sign
Failure To Yield
Assured Clear Distance Ahead (Rear-Ender)

For accidents minor or severe, when injuries occur our team of car and truck crash attorneys can help you identify those responsible and pursue legal action. While you focus on your recovery, Lowe Scott Fisher will focus on getting you the compensation you deserve.
Car and Truck Crash Injuries
With offices in Cleveland, Lorain, and Chardon, OH, Lowe Scott Fisher has helped clients throughout the country who have suffered injury or wrongful death in car and truck accidents. Contact us if you or a family member have suffered any accident injuries, including:
Broken or Fractured Bones
Lacerations or Puncture Injuries
Soft Tissue Damage
Whiplash
Impact Injuries, Including Air Bag Injuries
Brain or Spinal Injuries
Wrongful Death
Negligent Drivers are a Danger to Everyone
Car and truck crashes frequently occur because of a driver's negligence. Careless people who drive unsafe, distracted, drowsy, or drunk are a danger to everyone. You, your family, and everyone else on the road deserve to hold negligent drivers responsible for their dangerous and careless actions.
More than 3 million people in the US are injured every year in car accidents.
The attorneys at Lowe Scott Fisher Co., LPA know that a car or truck crash can turn your life upside down. Our attorneys strive to provide personal, diligent representation to maximize your recovery and minimize your stress.
If you or your loved one were injured in a car or truck crash, you need an experienced car accident lawyer to represent you.