Get Help From An Auto Defect Product Liability Attorney in Cleveland, OH
When NASCAR auto racers step unharmed out of smashed cars, we see clear proof that it is possible to build cars with occupants' safety as a foremost priority. While the ordinary car is not designed for racing, it has repeatedly been shown that auto manufacturers often take unnecessary risks with drivers' and passengers' lives by failing to build vehicles with sensible protective features. If you or a loved one has been a victim of a defective automobile part, contact Lowe Scott Fisher product liability attorneys in Cleveland, OH. Our expertise in defective automobile parts may be able to get you the compensation you deserve.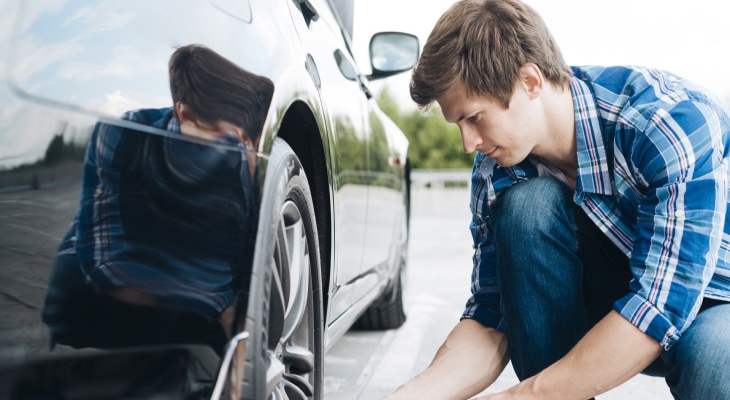 The attorneys of Lowe Scott Fisher take on big auto manufacturers on behalf of people whose lives have been deeply affected by catastrophic injuries as a result of auto defects. Often, defective auto design or malfunctioning parts are determined to have played a key role in the injury of a driver or passenger. Our product liability law firm vigorously represents victims in auto defect cases.
Safety Before Profits
Cutting corners in order to streamline assembly or enhance profits at the expense of people's health and well-being is not acceptable or justifiable, in our view. We have seen up close the loss and devastation occasioned by that type of corner-cutting.

Auto defects that have been proven to have contributed to or caused serious injury to occupants of a vehicle include the following:
Tire defects: According to the National Highway Traffic Safety Administration, tire blowouts cause more than 8,000 motor vehicle accidents in the U.S. each year. Tire blowouts and defective tires place not only passengers and occupants at risk, but also create serious peril for other motorists, pedestrians, and bystanders.
Defective Brakes
Rollaway Accidents: Park-to-revers and rollaway accidents can put everyone at risk. Those inside of a defective vehicle often sustain accident injuries if their vehicle rolls into oncoming traffic, strikes a solid structure, or loses control. Bystanders and passing motorists similarly face risks when a rollaway vehicle unexpectedly enters traffic, sidewalks, or other occupied areas.
Defective Transmissions
Roof Construction: When a car rolls over in a crash, the roof can suddenly become the floor that holds the entire weight of the car. The auto industry knows that vehicles can roll over and how to design the car body so that the pillars support the roof in the event of a vehicle rollover, preserving the occupant space and protecting the driver and passengers. The roof-become-floor should sustain the "cage" of the car body and protect occupants. A well-designed car roof should protect drivers and passengers rather than causing injuries by collapsing. A fortified car roof with pillars will properly prevent roof crushing, a common cause of serious injuries, such as these:

The roof comes down on the head of the driver and/or passengers
The crushing weight of the roof bursts the cervical spinal vertebrae
The injured occupant(s) may become paralyzed quadriplegics

Defective fuel systems and Car Fires: Car fires can cause a host of serious injuries and may result in fatalities. Besides obvious risks of burns and suffocation from direct contact with a fire caused by defect, many car fires occur spontaneously while a vehicle is in use. Crashes, collisions, and rollovers that occur as the result of a sudden car fire are directly attributable to the manufacturer when a defective component has caused the car fire. Some car fire defects already under review include:

Faulty Wiring
Vehicle Software Design Errors or Malfunction
Ineffective Engine Components
Defective Generator Controls

Airbags that fail to protect or deploy erroneously: Airbag injuries occur when the airbag is defective or does not work properly. In these cases, the airbag can become extremely hazardous and cause injury or even death. An airbag that deploys with excessive speed and force may cause fractures to the face of the person who is being "protected." Forceful deployment has even been known to cause airbag injuries as severe as blindness in some victims. Conversely, when an airbag does not deploy properly, a driver's face may smash into the steering wheel or windshield, or a passenger may collide with the dashboard or the windshield.
Defective Seatbelts: Seatbelt recalls occur routinely, and these recalls show just how easy it is for a greedy manufacturer to release hundreds of thousands of faulty products and defective seatbelts into the market. The product liability lawyers of Lowe Scott Fisher Co., LPA can help you and your family pursue justice when a seatbelt is defective for any reason, including:

Design defects
Manufacturing defect
Malfunction due to negligent maintenance
Cheap/shoddy component parts

Defective steering system
Seat back failure: In some vehicle models, a rear-end collision may maim or kill the occupants due to defective design. Auto seat defects can nullify the effectiveness of safety features such as seatbelts and airbags. Front seats with adjustable tilt mechanisms are put together with flimsy, substandard gears in some car models. If those gears strip or shear upon impact, the front seat may collapse and fall into the back seat. The person sitting in the front seat is thrown to the back seat, often with disastrous consequences for anyone in the back seat as well as for the person whose body slips through the seatbelts in such a case.
Was your loved one burned after a rear-end collision broke a gas line, igniting an auto fire that trapped people in the car? When we show that the automobile industry ignored ways to keep drivers and passengers safe even in collisions, we have made a giant leap toward helping our injured clients obtain the compensation that they need and deserve. And we go a long way in making it too expensive for manufacturers to continue to ignore critical safety features, thereby making travel safer for everyone. Contact an auto defect product liability attorney at Lowe Scott Fisher today.