Get Help from Experienced Dog Bite Lawyers at Lowe Scott Fisher in Cleveland, OH
Dog bites and dog attacks result in countless serious injuries every day. According to a study from the Centers for Disease Control (CDC), there are about 4.7 million dog bites each year (roughly 12,875 per day). Ohio Revised Code Section 955.28 specifically works to protect injured parties' right to recover compensation for dog bite and dog attack injuries. If you have been bitten by a dog, contact the dog bite lawyers at Lowe Scott Fisher Co., LPA today for a free legal consultation.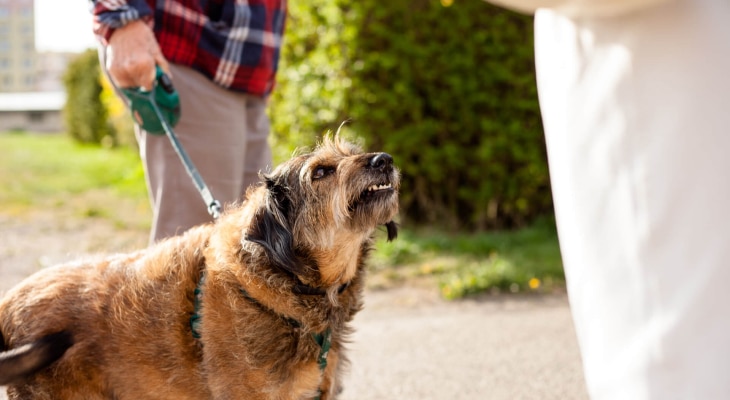 Nearly 1 in 5 people bitten by a dog requires medical attention. You may have a case if a dog has caused any type of injury, including:
Bites and punctures
Cuts, bruises, and scratches
Fractured bones
Dislocated bones
Tripping or falling during an attack
Property damage, including the death of attacked pets
Severe mauling
Wrongful death
Dog bite injuries can be severe and even deadly. Ohio law allows those injured to pursue legal action against dog owners and their insurers. Our experienced dog bite lawyers will pursue those legally responsible for your injuries and help you receive the compensation you deserve.

How to Pursue a Dog Bite Claim in Ohio
Many Ohio dog bite claims are covered by a dog owner's homeowner's insurance. Where possible, we negotiate a fair settlement on your behalf with an owner's insurance company, minimizing the personal and financial strain when injured by a familiar dog.
In some cases, injuries or damages may require filing a lawsuit. When this is your best option, the team at Lowe Scott Fisher provides the experience, strategy, and resources necessary to take your case all the way to trial, if necessary, to help you receive the best result possible.
Contact us now if you were injured:
By a loose dog on your own property or public property
By a dog on its homeowner's property
During a social or sales call
While performing onsite maintenance
No matter the circumstances, if you were severely injured by a dog bite, you need the help of legal counsel.
If you or a family member suffered serious injury or loss of life because of a dog attack, call 216-781-2600 or e-mail our proven Cleveland dog bite lawyers to schedule a consultation.