Trust the Medical Malpractice Lawyers of Lowe Scott Fisher in Cleveland, OH To Represent You
When a lawyer or an accountant commits professional malpractice, a client may suffer financial harm. But a doctor's error can have much more serious consequences, including the loss of life of a patient. Lowe Scott Fisher medical malpractice lawyers are committed to representing victims of medical malpractice and their families in matters such as:
Birth trauma and infant death
Maternal injury or death
Surgical errors
Cerebral palsy
Erbs palsy
Brachial plexus
Wrongful death
Misdiagnosis or failure to diagnose
Nursing errors
Medication errors
Emergency room mistakes
Anesthesia errors
Spinal cord injury
Emergency room errors
Traumatic brain injury
Contact our experienced Cleveland medical malpractice lawyers at the law offices of Lowe Scott Fisher to schedule a no-obligation, confidential consultation regarding an injury or death caused by a medical mistake.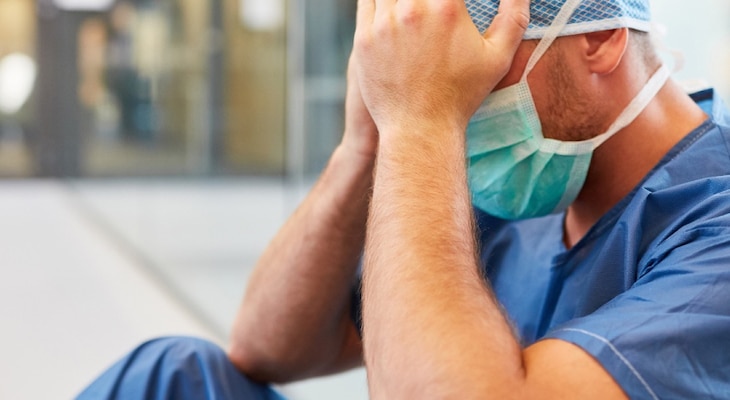 The trust that patients put in their doctors deserves no less than a physician's scrupulous adherence to the highest standards of care. If your family member died on the operating table, you naturally want to know whether an anesthesia error was to blame. If you were seriously injured during radiation therapy for cancer, you have the right to know whether you may have received excessive amounts of radiation beyond what was called for in your particular case.

The attorneys at Lowe Scott Fisher are experienced at helping injured medical patients get answers to questions such as these — and obtaining compensation for resulting medical costs, lost wages and pain and suffering. For example, our medical malpractice lawyers recently obtained a verdict of over $1 million at trial in a case involving failure to diagnose cancer.
Call or e-mail Lowe Scott Fisher, to discuss your possible medical malpractice case.