Get help from premise liability lawyers in Cleveland, OH
As Ohio's leading personal injury and premises liability lawyers, each year Lowe Scott Fisher Co., LPA helps numerous clients injured by property defects and dangers on both public and private property. If you or a family member were injured on someone else's property, do not speak to an insurance adjuster—speak to a personal injury attorney who will represent your interests.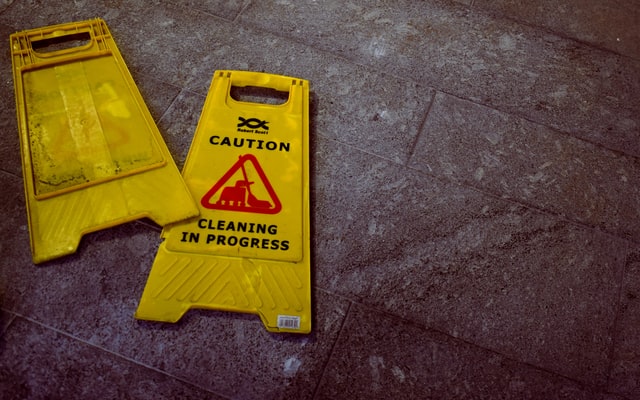 Lowe Scott Fisher's premises liability lawyers have represented clients in Cleveland, Ohio, and across the country. Contact us now if you have suffered injury due to a property defect, including:
Slippery Surfaces
Hidden Obstacles or Holes
Faulty Floorboards or Stairs
Defective Handrails
Elevations or Potholes in Parking Lots, Driveways, or Sidewalks
Exposed Wires
Falling Merchandise, Equipment, or Display Cases/Racks
Poor Lighting
Negligent Security
Fire or Fire Hazards

Premise Liability Injuries
While each premises liability case differs, they all have one thing in common: bodily injury. Undisclosed property defects are responsible for countless slips, trips, and falls each year, which can result in broken bones, head and brain injuries, and an assortment of other expensive—and potentially fatal—injuries. Other types of property defects can result in burns, lacerations, spinal injuries, and more.
Types of Premise Liability Case:
Falling Merchandise
Negligent Landlords
Dangerous Driveways and Sidewalks
Amusement Park and Carnival Injuries
Fires
Negligent Security
Property owners, businesses, and homeowners have certain legal obligations to ensure that those on their property are not injured by hidden, obscured, or unaddressed dangers. Following an injury, insurance companies typically swoop in and attempt to offer a fast, cheap settlement in exchange for a waiver of the injured party's right to pursue full compensation. Do not give up your rights to greedy insurance companies.
If you or a family member suffered personal injury or loss of life because of a property defect, call or e-mail our premises liability lawyers in Cleveland, OH for a free consultation to help you determine how we can help you pursue the full measure of compensation you deserve.