Contact Our Cleveland Auto Accident Attorneys If You Have Been Involved in a Vehicle Collision Resulting in Injury
After a motor vehicle accident that causes injury or death, a thorough investigation is necessary to determine who is responsible for compensating the victim. The facts will tell: A traffic violation will point to an errant driver. Injuries caused or made worse by defective auto design will point to the car manufacturer. Our auto accident attorneys may be able to help.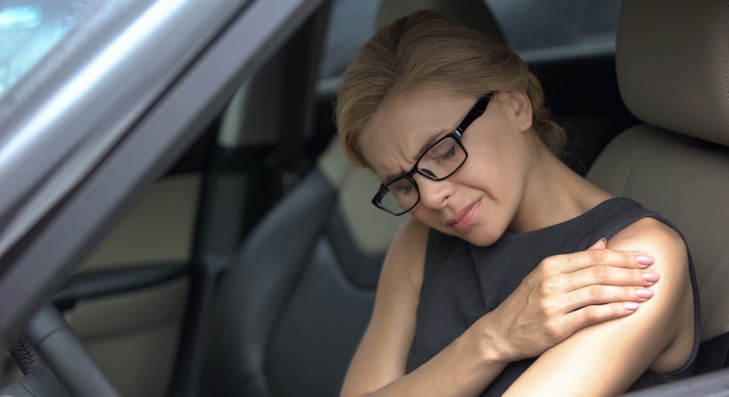 Around 38,800 people were killed in car crashes in 2019 alone and 4.4 million people were seriously injured and required medical attention due to a car accident. A seemingly simple case of an accident caused by someone's traffic violation may actually be more complex in legal terms. A vehicle occupant may be injured because of a malfunctioning airbag, defective seat design, or other factors that implicate the car manufacturer alongside the at-fault driver.
The auto accident attorneys of Lowe Scott Fisher Co., LPA, in Cleveland, OH, have years of experience handling motor vehicle accident cases, including those involving defective auto parts such as seatbelts, airbags, and car seats.
Discuss your motorcycle head injury or fatal car accident with experienced Ohio auto accident attorneys at Lowe Scott Fisher. Our car accident attorneys represent vehicle accident victims in cases such as:
Car accidents
Truck accidents
Motorcycle accidents
Pedestrian and bicycle accidents
Train accidents (including railroad crossing accidents)
Bus accidents
Boat accidents
Aviation accidents (small airplane crashes)

When to Hire a Lawyer After a Car Accident
If you or a family member suffered serious injury or loss of life in a car or truck accident, contact our office to schedule a consultation with an attorney. Our auto accident attorneys are known for products liability cases, including major auto accident defect cases.