Lowe Scott Fisher to sponsor Special Spaces fundraiser for children battling serious illness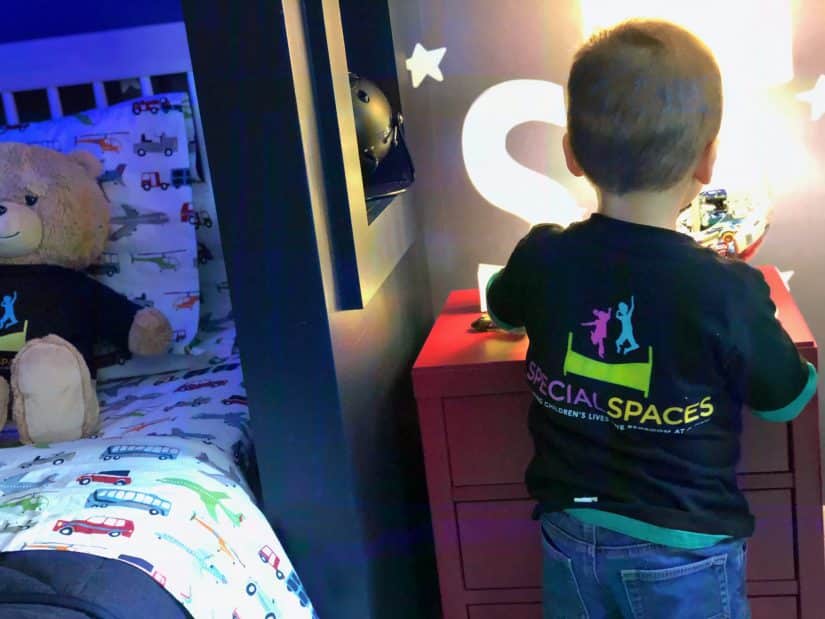 May 3, 2019
Cleveland personal injury law firm Lowe Scott Fisher Co., LPA, is giving back to a special group of kids in May by supporting a local nonprofit that creates special spaces for kids battling serious illnesses.
As part of its commitment to the Cleveland community, Lowe Scott Fisher is co-sponsoring Special Spaces Cleveland's upcoming fundraiser on May 17. Special Spaces Cleveland creates dream bedrooms for children living with life-threatening medical illnesses. The renovated room gives that child a place they can go for peace and comfort while battling a serious illness.
"When I learned about Special Spaces and its mission of serving these brave children fighting terminal disease, I felt the need to help in any way that I could," said Meghan Connolly, a partner attorney at Lowe Scott Fisher. "When we see the positive, life-changing impact that these rooms have on children, all of us at Lowe Scott Fisher feel energized about supporting that work."
Lowe Scott Fisher is one of the sponsors for the organization's upcoming fundraiser, Ladies Night Out, on May 17 at Avon Isle. Ladies Night Out is an evening of bingo, shopping, wine, appetizers, and desserts to raise money for Special Spaces Cleveland.
The event sold out quickly, which is a testament to the mission of this nonprofit. But, Special Spaces Cleveland has fundraisers throughout the year, and volunteers are welcome to help renovate bedrooms. The organization serves children and families from Sandusky to Ashtabula. The organization also accepts donations that go toward changing the lives of children, one bedroom at a time.
Special Spaces was founded in July 2004 on the precedent that children battling life-threatening illnesses need their own special space of of hope and inspiration. Now in its 15th year with 23 chapters throughout the country, the organization has created hundreds of bedrooms across the United States.
Learn more about Special Spaces Cleveland on Facebook.
Back To Blog