Attorney Meghan Connolly Receives Professor Stephen Werber Professionalism Award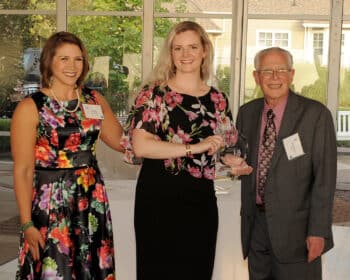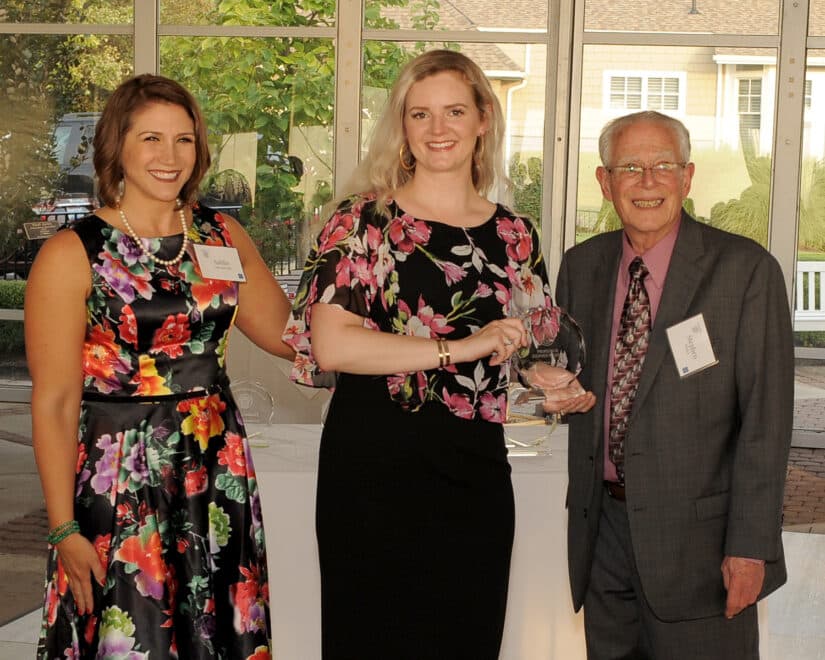 September 8, 2021
Lowe Scott Fisher is pleased to announce that Partner Attorney Meghan Connolly is the first-ever recipient of the William K. Thomas (WKT) Inn of Court's Professor Stephen Werber Professionalism Award. The award is new this year and is presented to a William K. Thomas Inn of Court member who has exhibited an exceptional commitment to the Inn's values of professionalism, ethics and integrity.
"I'm honored to receive the inaugural Stephen Werber Award and I want to thank our President, Ashlie Sletvold for her support," said Connolly. "Being a part of the WKT Inn of Court has been an enriching and rewarding experience and it was a great honor to be handed the award by Stephen Werber himself. I look forward to continuing to be an active and engaged part of this wonderful community of legal professionals."
Connolly has been a member of the William K. Thomas Inn of Court since 2019. She is a graduate of Cleveland-Marshall College of Law and a partner at Lowe Scott Fisher. In addition to her extensive work as a trial attorney, Connolly serves on the Board of Directors of the Ohio Association for Justice as well as the Cleveland Academy of Trial Attorneys, where she is also Vice President. Connolly is a member of the American Association for Justice, the Ohio State Bar Association, and the Cleveland Metropolitan Bar Association.
The Professor Stephen Werber Professionalism Award was established in 2021 and is named in honor of Professor Stephen Werber, a William K. Thomas Inn founding members and a past president of the organization. Werber earned his JD from Cornell, an LLM from New York University, and a master's degree from Siegal College of Judaic Studies. He is a professor emeritus at Cleveland Marshall College of Law and has served on the American Law Institute's consultation committee for the Restatement (Third) of Torts, Products Liability.
For more information about Meghan Connolly, please visit her attorney profile on our website. If you are interested in speaking with Meghan or a member of the Lowe Scott Fisher team, please don't hesitate to contact us online or by phone at 216-714-8110.
Back To Blog