Auto Recalls: Common Questions and Straightforward Answers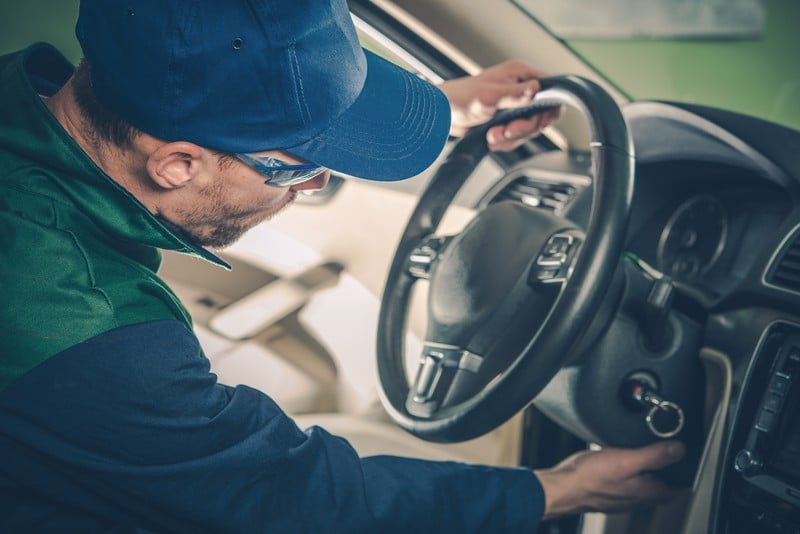 August 6, 2020
Have you ever received a notification in the mail about an issue with your car? If so, your automobile has likely been subject to a manufacturer's recall, or possibly a National Highway Traffic Safety Administration (NHTSA) recall.
How Do I Check To See If There Are Outstanding Recalls On My Vehicle?
When you register a vehicle with your state's Bureau of Motor Vehicles, the make and model is put into their system along with your contact information. If a recall is ordered, you will receive information alerting you in the mail with further instructions for replacement or repair. The NHTSA has also set up a website where you can check your vehicle's unique identification number (Vehicle Identification Number or VIN) to see if there are any open recalls on it. Your VIN is located in the lower left corner of your car's windshield. You can also download the NHTSA's SaferCar smartphone app or sign up for RSS alerts to get the latest on all new recalls.
Why Was My Vehicle Recalled?
Auto recalls are issued when a part or function of a vehicle is found to be faulty and unreasonably dangerous. According to SaferCar.gov, this means that the vehicle "poses a risk to motor vehicle safety, and this risk may exist in a group of vehicles of the same design or manufacture, or items of equipment of the same type and manufacture." Auto recalls can range from add-on safety feature malfunctions to critical parts errors such as faulty brakes, airbags, seatbelts, engine components and many, many more.
Who Pays To Fix The Recall Issue?
Once a recall has been issued, the manufacturer of the vehicle is required to refund, replace or fix the issue in question free of charge. If your vehicle is more than ten years old, dealerships may no longer be required to offer a replacement part and labor 100% free of charge, however, most continue to do so within a "reasonable time frame" (see below for more about this.)
Do Vehicle Recalls Expire?
A recall is still valid on a vehicle as long as the VIN associated with your car shows that the part in question has not been replaced. Once the necessary fix has been applied to your car, its VIN will be updated to note that the recall has been completed. According to the NHTSA, recalls never expire. However, auto manufacturers and dealerships are required to provide parts to resolve all recalls within a "reasonable timeframe," which means that as long as the manufacturer is still in business and the parts required to fix the recalled issue are still available, the recall will stay in effect.
I've Experienced A Safety Risk In My Car. Can I Report It?
The NHTSA has set up an online form to report safety concerns directly. These reports are reviewed by NHTSA officials. If patterns among vehicle makes and models emerge, an investigation is launched and the process of putting a recall in place may follow.
If you have recently been involved in a car accident where a part on your vehicle has malfunctioned and resulted in serious injury or death, it's important to also get in touch with an attorney. Our auto accident attorneys at Lowe Scott Fisher may have additional information about malfunctioning parts and products in vehicles that could aid you in getting compensation for your injuries and suffering.
Contact us today to get more information regarding your potential case. We offer free initial phone consultations and have offices conveniently located in Cleveland, Chardon, and Lorain, OH as well as virtual meetings available.
Back To Blog