Camp Lejeune Water Contamination Lawsuits: What You Need To Know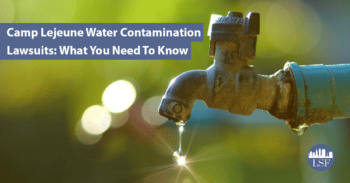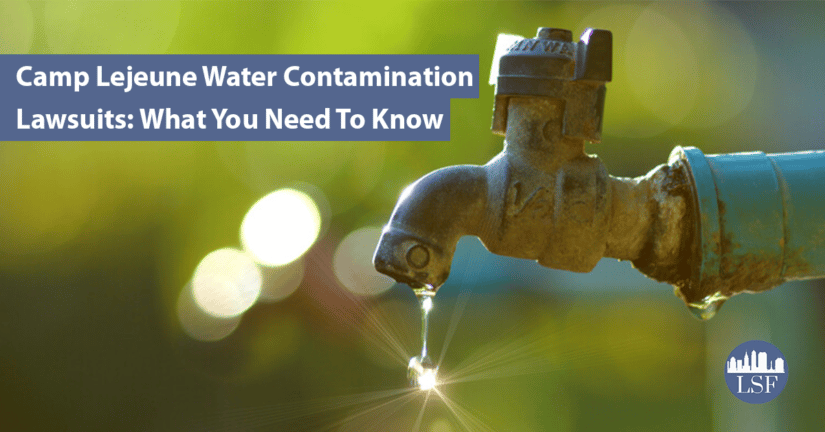 August 25, 2022
Congress recently passed the PACT Act into law, a piece of legislation that allows injured individuals to sue for benefits if their injuries were caused by toxic chemicals during their service. The legislation that became law on August 10, 2022, includes the removal of the statute of limitations and other common defenses which previously prevented Camp Lejeune water contamination claims for exposure to contaminated water at the Camp. This new law includes coverage for military members and family, personnel, and staff who were at the camp for 30 days or more between 1953 and 1987. The legislation also provides a deadline to file claims, so if you think you may have a claim you should act promptly.
How did the water supply at Camp Lejeune become contaminated?
The Tarawa Terrace water treatment plant at Camp Lejeune was originally contaminated when it was built in 1956 by chemical runoff from a dry-cleaning business located off base. The chemicals in the runoff included Trichloroethylene (metal cleaner), Tetrachloroethylene (a dry-cleaning agent), Benzene (used in gasoline), Methylene chloride (used in paint remover), and Vinyl chloride (used to make vinyl and plastics).
The chemicals involved in the Camp Lejeune water contamination cases are known carcinogens (cancer-causing agents) and are strongly linked to many severe illnesses, disorders, and different types of cancer including:
Esophageal cancer
Breast cancer
Kidney cancer
Bladder Cancer
Early onset dementia
Renal toxicity
Multiple myeloma
Female infertility
Miscarriage
Scleroderma
Parkinson's disease
Non-Hodgkin's Lymphoma
Leukemia
Myelodysplastic syndrome
Hepatic steatosis
Fetal death or birth defects
And various other conditions and diseases
More than one million people who lived or worked at Camp Lejeune during the period of water contamination were exposed to these harmful chemicals. If you worked or resided at Camp Lejeune between 1956 and 1987 for 30 days or more and have contracted any of the above conditions, you may be entitled to compensation.
All of our initial consultations are no-risk and free of charge. We offer contingency-based fee agreements, which means that we will not collect any money from you unless you receive a monetary award for your case.
To find out more about Camp Lejeune water contamination cases, please give our office a call at 1-866-266-7523 or fill out an online contact form for a free consultation.
Back To Blog