Carnival and Amusement Park Accidents: What You Need To Know If You're Injured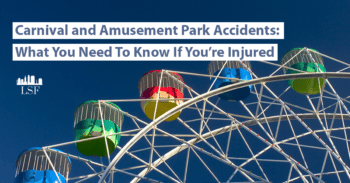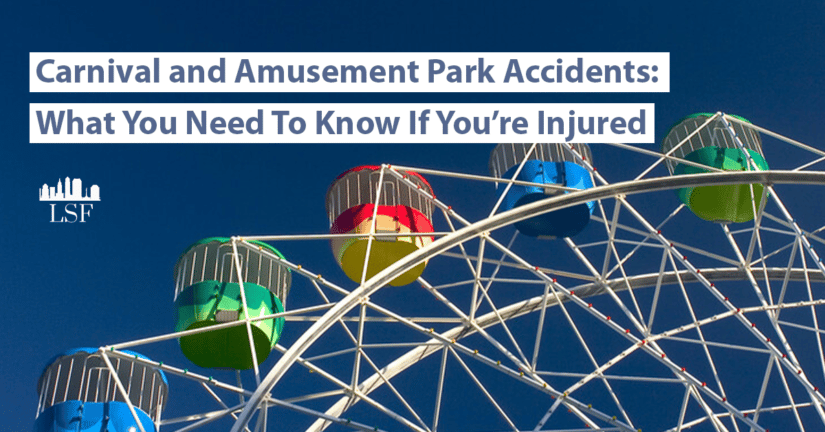 April 22, 2022
The weather continues to warm and more and more amusement parks and carnivals are opening doors to the public for what looks to be a fun-filled summer of rides, games, and thrills. Unfortunately, along with the fun comes some risk.
In March, 2022, a 14-year-old boy died in Orlando, FL after falling out of a seat that was improperly secured on a free-fall ride. In 2017, seven people were injured and one person died after a ride malfunctioned at the Ohio State Fair.
These are not isolated incidents. More than 30,000 people are injured in amusement park accidents every year across the country. As a consumer, it's important to make sure you understand how amusement parks and carnivals maintain rides and protect riders, what regulations they must follow, and what legal recourse you have if you are injured at a carnival or amusement park this year.
Ohio has some of the toughest carnival and amusement park ride regulations in the country. The Ohio Department of Agriculture oversees ride inspections throughout the season. Each ride must be registered with a permit, and must pass inspection after assembly at each site it operates by the Ohio Division of Amusement Ride Safety. All ride operators must be licensed and properly trained to inspect rides individually as well.
Common Amusement Park Accidents: Despite the many precautions taken at all levels of assembly and inspection, accidents do happen. Some of the most common causes for accidents include:
Improper ride operation
Inherent design and function of the ride itself
Mechanical failures
Passenger negligence
Inadequate supervision
Freak accidents
The most common injuries due to the above factors include:
Head and brain injuries
Back and spinal cord injuries
Broken bones
Whiplash and other neck injuries
Lacerations, bruises and scrapes
Drowning (water rides)
Soft tissue injuries such as muscle damage, pulled ligaments etc.
Damages: Pursuing damages when an injury occurs can depend on the type of injury you have and the extent to which you are injured. Typical damages you can pursue for amusement park accidents include:
Medical treatment
Permanent disabilities
Scarring and disfigurement
Loss of income
Physical pain and suffering
Mental and emotional suffering
If you've experienced an injury at an amusement park or carnival, it's important to report it to the proper authorities. The ODA online ride safety complaint form is a good place to start.
It is also critically important to talk with an attorney about your options. Companies that run amusement parks and carnival rides typically claim that guests and riders assume an inherent risk when visiting a park or carnival which absolves them of negligence and lays the responsibility on the injured party. However, this is not always the case, and it is important to know if your injuries are a result of negligence on the part of the park or ride operators.
The attorneys at Lowe Scott Fisher provide free consultations for injury victims and their families. We offer contingency-based fee agreements, which means we do not collect a fee unless your case settles or receives a monetary verdict. We will work with you to find out what next steps can be taken to help you move past your amusement park accident.
Contact us at 216-781-2600 or visit our online Contact form to talk with an attorney today.
Back To Blog