How to Hire an Attorney in Ohio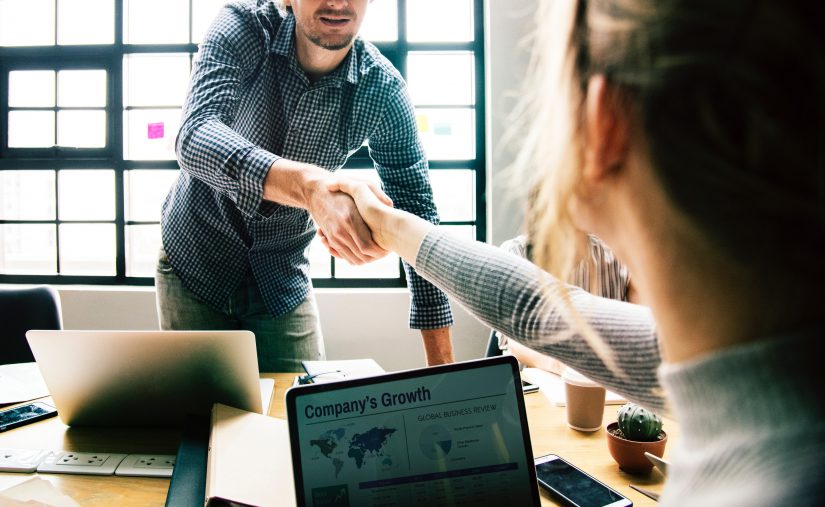 January 5, 2019
When faced with a legal issue, you need to hire an attorney to protect your rights and claims.  Ignoring the issue or representing yourself can lead to negative outcomes that experienced lawyers know how to prevent.  Still, even when you've decided to make the smart move and hire an attorney in Ohio, what do you do next?
In our technological age, individuals looking for legal representation have a wide array of options and services for contacting attorneys.  Attorney sites, referral services, social media, traditional media, and recommendations from friends and family all can point you to a plethora of lawyers and law firms.
With so many options, finding an attorney is not hard.  However, finding the right attorney in Ohio for you may not be so simple.
The lawyers of Lowe Scott Fisher Co., LPA know that choosing the right attorney can make all the difference to clients.  Moreover, the Lowe Scott Fisher team understands the responsibility that comes with each and every clients' trust.  From the very first point of contact, our team takes a caring, service-focused approach to demonstrate that our clients are more than just a file.
Read on below to learn how to hire an attorney by looking out for the practices that keep clients coming back to Lowe Scott Fisher Co., LPA.

Hire an Attorney in a Specific Practice Area
When hiring an attorney, individuals should focus their search on attorneys and law firms who focus on a particular practice area.  While this is no guarantee that the attorney is "the best", focused experience usually means a familiarity with the laws, procedure, and intricacies likely to be involved in your claim or case.
For example, individuals with personal injury, Social Security disability, or workers' compensation benefits issues would be wise to contact Lowe Scott Fisher for a free consultation.  Those with a pending criminal charge?  They should contact someone who specializes in criminal defense.  In fact, Lowe Scott Fisher Co., LPA's attorneys would refuse to handle a defense claim.
And that is the point.  When individuals seek out attorneys, they often find general practice lawyers who claim that they handle incredibly disparate types of claims, for example, medical malpractice claims and speeding tickets.  If you have a potential medical malpractice claim, is the speeding ticket lawyer going to give you the confidence you need to believe your rights and claims are protected?
You deserve legal counsel who you can believe in.  If you are not confident in your lawyer, then he or she is not the right lawyer for you.
Hire an Attorney Who Treats You Appropriately
Depending on the type of issue, your legal claim, matter, or case may last for years.  As personal injury and wrongful death lawyers, the attorneys at Lowe Scott Fisher would expect almost any case to last multiple months.  In short, legal matters can take time.  And in that time, you will need to deal with your attorney.  So make sure your attorney is right for you on a personal level.
You deserve an attorney who communicates with you.  This communication should be respectful, informative, and timely.  If you meet with a lawyer who talks down to you, ignores your concerns, or otherwise seems disrespectful, you should consider hiring a different lawyer.
Lowe Scott Fisher's attorneys and staff dedicate themselves to providing a helpful, safe, and cordial environment for all clients and their families.  The law is complex, but it is important that clients understand their legal rights, obligations, and the ramifications of their decisions.  Our attorneys will make every effort to maintain clear, open, and timely communication with you to ensure that you feel protected and respected throughout the legal process.
Understand the Details Before Agreeing to Hire an Attorney
When you are considering hiring a lawyer, you have the right to understand the complete details of your arrangement with the attorney.  You have the right to speak with the attorney prior to agreeing to an attorney-client relationship.  Most importantly, you have the right to take your business elsewhere if you decide an attorney is not right for you.
Your attorney should provide a written agreement explaining the fee structure and exact representation to be undertaken.  Likewise, your attorney should be willing to discuss this agreement with you prior to signing to ensure that you understand and agree to the terms.  Much like disrespect or dismissiveness, an attorney's failure to make clear the complete details of his or her representation would be a serious red flag.
That said, one of the most important pieces of advice for individuals seeking representation is that a consultation does not mean that you are obligated to hire a lawyer.  Lawyers frequently offer free consultations, and may even make limited assessments or statements about your claims.  However, a mere consultation does not bind you to that attorney.
If any red flags make you wary during your consultation, do not retain that attorney.
Lowe Scott Fisher Co., LPA – An Ohio Injury Law Firm
With over 30 years of providing client-focused legal representation, Lowe Scott Fisher Co., LPA represents injured individuals in Cleveland, Ohio, and throughout the country.  If you or your loved one suffered an injury or wrongful death, we are here to help.
Call or email now for your free consultation.

Back To Blog