Lowe Profile: Valerie Neidert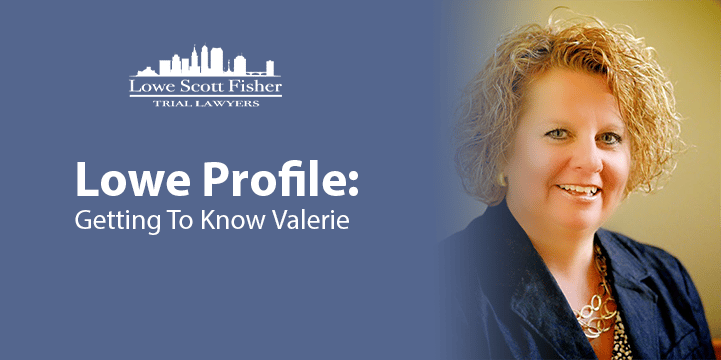 August 31, 2021
This month's Lowe Profile highlights longtime team member Valerie Neidert. Valerie came to Lowe Scott Fisher ten years ago as our office manager and has been an integral part of the team ever since! Get to know Valerie:
Education and Background:
I have a bachelor's degree in Business Administration and have been working at Lowe Scott Fisher since 2011.
Tell us about your family:
I have a husband named Duane who I have been married to for 35 years. My son, Shelby is a dentist here in Cleveland, and my daughter, Brittany, is attending graduate school at the University of Dayton studying to become a Physician's Assistant. Both of my kids graduated from the Amherst Schools and then got their undergraduate degrees from Miami University.
What are some hobbies you enjoy outside of work?
In my free time, I enjoy volunteering in various organizations that benefit my school district.
What is a professional or personal achievement you're most proud of?
I have been elected and am a member of the school board for the Amherst Exempted Village School District.
If you could have dinner with any person in history, who would it be and why?
My dad. He died way too young, and I miss him very much.
Have you ever met someone famous? Tell us about it:
Martha Stewart sat at the table next to me in a restaurant in Bar Harbor, ME. I was surprised by how tall she is!
If you could have any superpower what would it be and why:
I would like to be able to go without sleep. There are just not enough hours in the day to get everything accomplished that I would like to do!
What is your favorite summer activity?
My husband and I enjoy boating and spending time at the lake.
Back To Blog