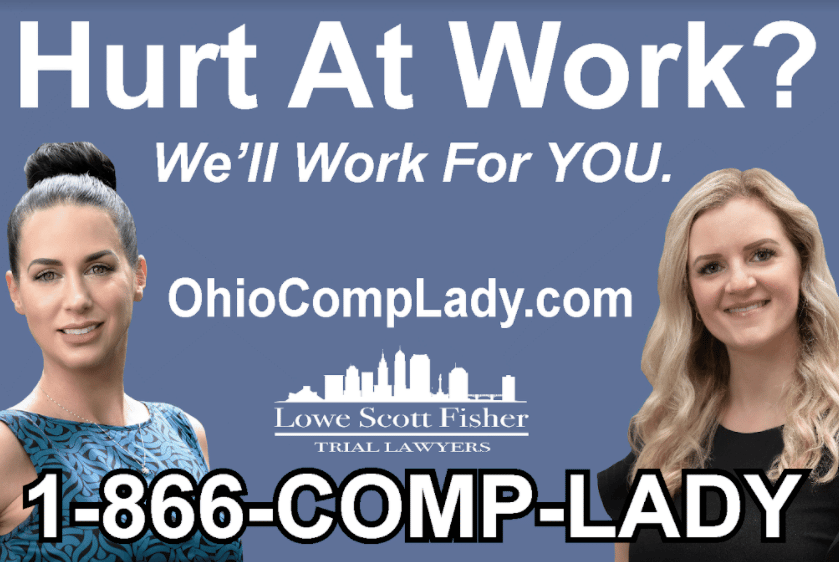 Don't Let Your Workers Comp Case Get Buried. Call the Comp Lady.
There are many steps involved in filing a Workers Compensation claim in Ohio, and the process can take months, which can leave injured workers high and dry without a paycheck. The sooner an attorney is involved, the sooner your interests are preserved and you can be advised of your rights under the workers' compensation system.
Some common workers compensation claims include:
Depending on your situation, you may be entitled to workers compensation benefits. I is always worth a conversation with an attorney to decide.
Not sure if you have a case? Give us a call to find out more:
If you've asked any of the following questions, it may be time to contact our workers compensation attorney at Lowe Scott Fisher Co., LPA:
Should I file a Workers Compensation claim?
Am I eligible to file a Workers Compensation claims?
Where can I file a claim?
What should I do if my Workers Compensation claim was denied?
If I file a Workers Compensation claim, will I lose my job?
How long does it take to be compensated by the Bureau of Workers Compensation for lost wages?
How many appeals to my case can I make?
Call the Ohio Comp Lady today for a free initial consultation. We can help you determine what the next steps for your case will be, right over the phone. All of our initial conversations are free and we work on a contingency-based fee agreement, which means if you lose your case, we will not collect a fee from you. Contact us today online or call 1-866-COMP-LADY to schedule your free consultation.