Ohio Product Liability Victims Unable to Recover from Manufacturers of Generic Drugs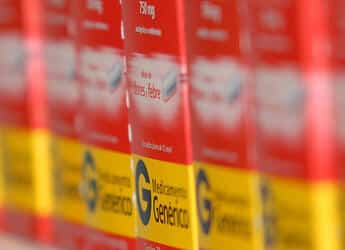 January 8, 2014
Should Ohio Product Liability Victims Beware of Generic Drugs?
Why choose a generic drug over its brand-name equivalent? For most people, the first thing that comes to mind is lower costs. But a recent Supreme Court of the United States decision means that those lower costs come at a price.
In Mutual Pharmaceutical Co., Inc. v. Bartlett, (2013), the Supreme Court determined that consumers who suffered as a result of taking the generic version of a defective or improperly labeled drug cannot recover damages from the generic drug manufacturer. This is because of "impossibility preemption." Impossibility preemption occurs where a federal law requires some action but a state law requires some other action that is in conflict with the federal law. In that case, if it is impossible to follow both laws, then the federal law trumps the state law.
In Bartlett, the Supreme Court found that state law generally requires generic drug companies to design and label medications so that they are reasonably safe. Federal law, however, requires generic manufacturers to stay out of design and label decisions and manufacture drugs that are identical to the brand-name equivalent. The Supreme Court found a direct conflict between state and federal requirements, and found that it was impossible for the generic manufacturers to comply with both. As a result, generic drug manufacturers are only bound by the federal law and are now free from liability for failing to meet requriements of state product liability law.
This decision has dealt an immediate blow to generic drug manufacturer liability, as illustrated by the cases filed against the manufacturers of generic Fosamax. Fosamax is a drug that allegedly causes unusual femur or jaw fractures, spurring product liability lawsuits and Multi-District Litigation (similar to a class action) across the country. Since the Bartlett decision, Fosamax cases brought by injured consumers against generic manufacturers have been dismissed on the basis of impossibility preemption.
This decision has led to "absurd results" according to dissenting Supreme Court Justice Sotomayor. The decision cuts against decades of policy encouraging the use of generic drugs. The FDA simplified its drug approval process for generic drug makers in 1984 so that generic drugs could be made at a much lower cost than their brand-name counterparts, thereby making medications more affordable to the public.[1] States have enacted generic drug substitution laws, and made other longstanding efforts to encourage the use of generic drugs. Now, the Bartlett bar on recovery may discourage use of generics and cause consumer demand for generics to suffer.
While Bartlett takes away one avenue of recovery for injured plaintiffs, each product liability case is unique. If you or a loved one has been injured by a defective drug or product, contact a lawyer to discuss what actions you can take to obtain compensation for your injuries.
If you need product liability advice, contact an experienced product liability attorney at Lowe Scott Fisher Co., LPA in Cleveland, Ohio by calling (216) 781-2600 for a free consultation. We specialize in taking care of Ohio product liability victims and seeking compensation for damages.
[1] See Drug Price Competition and Patent Term Restoration Act ("Hatch-Waxman Amendments") of 1984.
Back To Blog