Pre-Settlement Funding: The Pros And Cons Of Accepting A Lawsuit Loan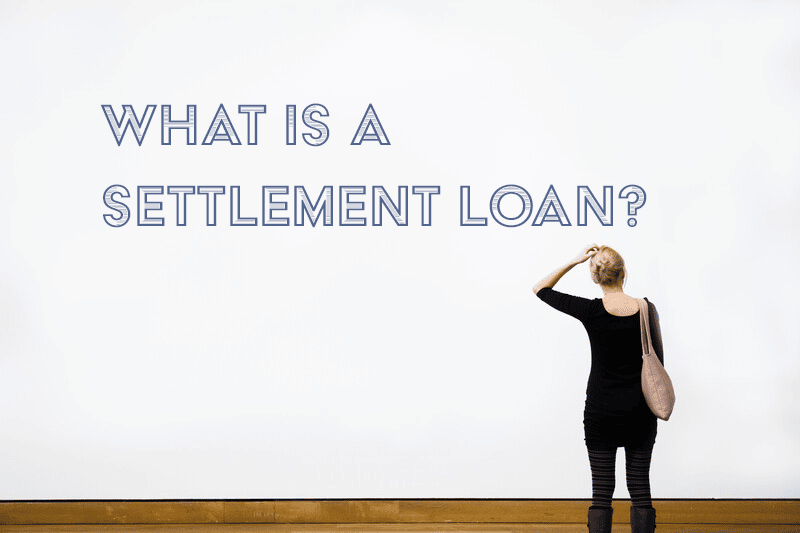 February 10, 2021
Personal injury cases are known to take a long time to resolve. Even the simplest case can sometimes drag on for months and even years. And yet, there are very few sources of compensation for injured plaintiffs until the case is completely resolved. Clients who are struggling to manage bills and living expenses while waiting for a lawsuit settlement often wonder if they have any recourse during this period to help alleviate financial burdens. One of the options the attorneys at Lowe Scott Fisher get asked about often is pre-settlement funding, commonly called a settlement loan or a lawsuit loan. We always caution clients that settlement loans are unattractive due to high interest rates, but from time to time, some clients sadly have no other alternative.
What Is Pre-Settlement Funding?
Pre-settlement funding is a loan that functions as an advance for an agreed upon settlement estimate. Settlement loans are available to individuals who are plaintiffs in the following types of cases:
Personal injury
Medical malpractice
Premises liability
Product Liability
Vehicle accidents
Wrongful death
In order to determine how much your case is worth and whether or not a settlement loan can be issued, your case will need to be evaluated by the lender of your choosing to determine the following:
Does the case have merit?
What is the chance of receiving a financial award?
What is the likely amount of the award?
If it is determined that your case is viable and likely to receive a financial award, the loan company will offer you a settlement advance based on their estimates, formulas and calculations.
All pre-settlement funding comes with specific terms the loan holder must agree to, such as interest rates, fees, and structured repayment plans. When you receive financial compensation for your case, your attorney fees and expenses will be paid and the settlement loan provider will be reimbursed after these costs are paid. Whatever remains will be yours to keep.
In most cases, if you lose your lawsuit you will not be on the hook to repay the money lent to you, less fees and previously made payments. Be sure to read the terms of the loan to better understand the repayment and fee agreements you will face in various scenarios and outcomes.
Pros:
There are several benefits to applying for a settlement loan. The first is that you can be approved for a loan in a matter of hours or days, depending on the lender and circumstances of your case. You also do not need to have good credit to receive a settlement loan. The decision to issue a loan is entirely based on the merits of your case and the likeliness that it will lead to a financial settlement.
Pre-settlement funding can also be used at the loan recipient's discretion. This means that any bills, living expenses, rent or mortgage, funeral costs, etc. can be taken care of without extreme financial hardship while awaiting a settlement.
Cons:
The most egregious drawback to accepting a settlement loan is extremely high interest rates. The average settlement loan interest rate is about 44% and can range between 20-60%. This can have a major impact on what you will personally be able to keep from your lawsuit. For example, a loan of approximately $20,000 for a case that is settled after two years will end up costing you around $37,400 to repay based on average industry interest rates.
Your attorney almost always has to be involved in your pre-settlement loan application. This is because the potential loan provider will need to understand details of the case to determine its merits and chance of achieving a financial payout.
Taking out a settlement loan also manufactures pressure to settle your case sooner than later. Attorneys agree, many times reaching the highest value settlement or case result takes great patience and strategy. To be rushed to settle to avoid long term fees on a settlement loan is not a good case strategy.
Pre-settlement funding is also an area that is not well regulated and can therefore vary by large degrees from loan to loan and provider to provider. Certainly, some companies are better than others.
Final Thoughts:
Settlement loans can provide immediate relief for individuals who are meeting financial hardship throughout the duration of their lawsuit. However, they come with high interest rates and many hidden fees. It is often more financially beneficial for plaintiffs to seek financial relief elsewhere if at all possible. Borrowing money from a family member or taking out a personal loan from a bank will almost always guarantee more favorable repayment terms. It is also worth noting that attorneys are legally and ethically barred from loaning money to clients. Doing so is considered a conflict of interest. For those who decide to go the route of seeking pre-settlement funding, be aware of the documents you're being asked to sign and what the terms of the loan entail before entering into a loan agreement. Also discuss the loan with your attorney to understand how it will affect your case.
If you have questions about a possible case, contact Lowe Scott Fisher Co., LPA, at 216-781-2600 or online at LSFLAW.com for a free case assessment. Our offices are conveniently located across Northeast Ohio in Cleveland, Lorain, and Chardon.
Back To Blog