Shhhhh!: Keeping Your Case Off Social Media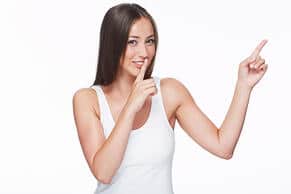 May 2, 2014
Unlike some of the old guard, the Cleveland personal injury attorneys of Lowe Scott Fisher Co., LPA continue to embrace technology because of the advantages it provides us in fighting for our clients.  We are constantly looking for the newest, most persuasive ways to advocate on behalf of victims of negligence, whether through the use of the latest iPad apps for trial presentations or with eye-witness video of an accident recorded with Google Glass.  But technology and social media is a double-edged sword for attorneys–while it has its advantages, it has its disadvantages as well.
Recently, one of the disadvantages of tech and social media made national news when a Facebook posting made by a plaintiff's daughter cost the plaintiff $80,000.  In that case, the plaintiff had reached a settlement agreement with the defendant, which included a provision requiring the plaintiff to keep the details of his settlement confidential.  The daughter's Facebook post gave the defendant the smoking gun evidence needed to prove that the plaintiff violated his confidentiality agreement and was therefore not entitled to the $80,000 settlement.
In product liability, medical malpractice, or any other type of personal injury actions, settlement agreements with confidentiality agreements are quite common.  This is just one of the reasons why we routinely advise our clients to refrain from any type of discussion about their cases on Facebook, Twitter, or any other social media forum.
But confidentiality agreements are not the only reason to keep silent about your case online.  When you post about your case before reaching a settlement or going to trial, your public information could come back to haunt you.  Whether you are venting your anger over an unfair situation or posting old photos, what you put online is out there for the world to see.  That casual venting?  In your haste, you may misstate details about your accident.  Those old photos?  They may be taken out of context and used by the defendant to argue that your injuries are less severe than they actually are.  
If you or a loved one are injured, refrain from talking about your details of your injuries online.  Your attorney has a duty not to reveal confidential information, but that does little good if you are posting that information for all the world to see.
If you or a loved one have been injured, contact the experienced Ohio personal injury law firm of Lowe Scott Fisher Co., LPA for a free telephone consultation.  
Back To Blog