Two Child Deaths Lead to Bean Bag Chair Recall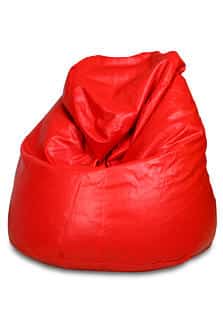 August 30, 2014
Following the suffocation deaths of a thirteen-year-old boy and a three-year-old girl, Ace Bayou Corp. has issued a bean bag chair recall for chairs sold before July 2013.  The bean bag chairs were sold by several major retailers, including Wal-Mart, Meijer, and Amazon.com.
Product Details
From the U.S. Consumer Product Safety Commission's Recall Details:
"The recalled chairs with zippers that open were sold in a variety of sizes, shapes, colors and fabrics. They include round or L-shaped, vinyl or fabric, and are filled with polystyrene foam beads. They were sold in a variety of colors, including purple, violet, blue, red, pink, yellow, Kelly green, black, port, navy, lime, royal blue, turquoise, tangerine and multi-color.  The round bean bag chairs were sold in three sizes, 30, 32 and 40 inches in diameter. The L-shaped bean bag chair measures 18 inches wide by 30 inches deep by 30 inches high. "ACE BAYOU CORP" is printed on a tag sewn into the bean bag chair's cover seam. They were made in China.
The recalled bean bag chairs were sold at Bon-Ton, Meijer, Pamida, School Specialty, Wayfair and Walmart stores and online at Amazon.com, Meijer.com and Walmart.com before July 2013 for between $30 and $100."
Manufacturer's Product Costs Lives
Despite the existence of a voluntary standard requiring manufacturers of this type of bean bag chair to close and permanently disable any zippers, the manufacturer did not adhere to this requirement.  The recalled bean bag chairs have two zippers that can be opened, allowing for children to enter the bean bag chair.  Both the thirteen-year-old and three-year-old were found inside the chairs, having suffocated from lack of air and inhaling the bean bag chair's internal foam beads, deaths which would not have happened had Ace Bayou followed the voluntary standard and disabled the zipper.
If you have purchased an Ace Bayou bean bag chair, take it out of children's use immediately and contact the manufacturer.  If your child has been injured by the Ace Bayou bean bag chair, contact an experienced personal injury attorney as soon as possible.
Manufacturers have a duty to make their products reasonably safe and free of defects.  If you or a loved one have been injured by a defective product, call the Cleveland, Ohio product liability lawyers at Lowe Scott Fisher Co., LPA for a free telephone consultation.
Back To Blog