Using Medical Records to Support Your Social Security Disability Claim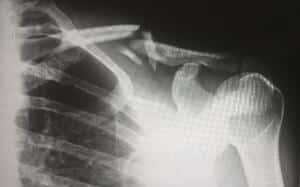 June 26, 2018
Supplying insufficient medical records is a major cause of denied Social Security disability claims.  Even people with listed conditions who should qualify for disability with little or no resistance are routinely denied benefits because of issues with records and documentation.
Whether you are considering applying for Social Security disability or you were denied for records-related reasons, Lowe Scott Fisher Co., LPA's experienced benefits lawyers are here to help you.  By securing appropriate, accurate records and identifying inadequate or incomplete files, reports, and results, our team can streamline your claim by presenting the most comprehensive picture of your disability.

What Documents and Items Qualify as Medical Records
In general terms, medical records are any records, reports, documents, recordings, or images prepared by hospital, medical facilities, or medical professionals (e.g., physicians, surgeons, psychiatrists) in examining, diagnosing, or treating a patient. 
Medical records can take many forms.  X-rays, MRI results, CAT scans, doctor's examination notes, bloodwork, genetic test results, mental health reports, and many other things can qualify as medical records.
What Medical Records Must be Provided to Receive Social Security Disability
When applying for disability, it is always better to err on the side of presenting excessive evidence.  While there is no specific quantum of evidence—that is, the Social Security Administration does not require a certain number of pieces of evidence—the evidence should be sufficient to allow the SSA to make a medical determination based on the evidence's "supportability" and "consistency".
Submitting an application based solely on a treating physician's opinion or insufficient medical records can lead to additional testing and/or a denial of an application.  Those who apply without the help of experienced legal counsel may experience delays or denials for failure to file adequate supporting records.
Common Problems with Medical Records in Social Security Disability Claims
Two common issues that lead to denials are insufficient medical records and inaccurate medical records.
Insufficiencies can occur for a variety of reasons.  If a physician does not order appropriate testing, medical records may be insufficient for claims purposes.  In many cases, appropriate records are created but not provided by the claimant.  In other cases, records may contain accurate information but, due to professional or administrative error and oversight, records may not be complete.
Reviewing medical records and analyzing the sufficiency of the social security disability claim support can prevent delays and denials in the benefits process.  While most applicants will be unfamiliar with medical, technical, and legal requirements, an experienced disability benefits lawyer can identify record issues and gaps in evidence that can be addressed prior to filing or during the appeal process.
Inaccurate medical records can also lead to denials.  Incorrectly recorded information and data can, of course, present evidentiary issues.  The diagnoses and conclusions of treating professionals, too, may be deemed inaccurate if they conflict with accurately reported medical testing results.  Eliminating inaccuracies and consulting additional medical professionals where necessary can clear up inaccuracies in the medical records, resulting in a more expedient and fair review of an applicant's health and disability. 
Lowe Scott Fisher Co., LPA – Ohio Social Security Disability Lawyers
If you are considering filing, or have been denied, a Social Security disability claim, we are here to help you.  Call or email now for a free consultation regarding your rights and your claim.
Back To Blog