What To Do If You're In An Accident With An Uber or Lyft Driver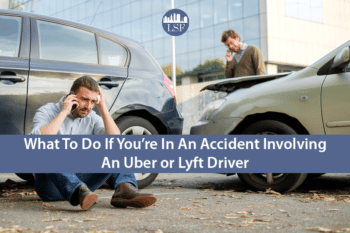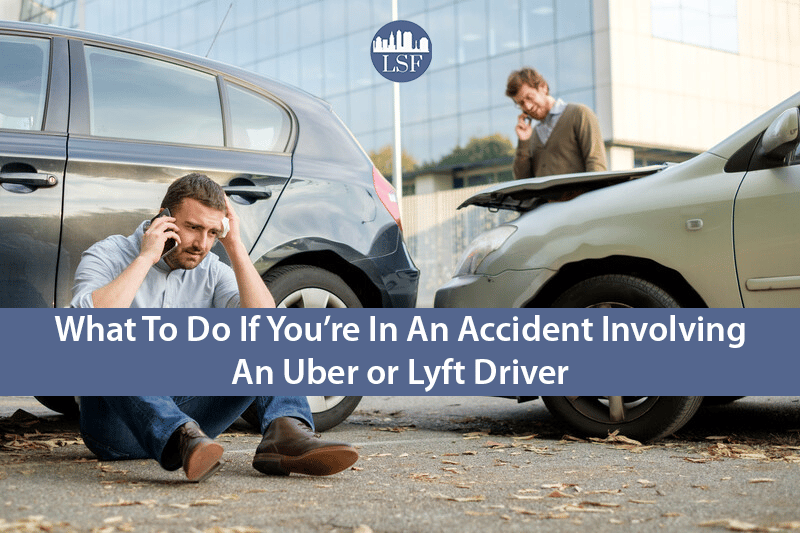 October 14, 2021
Rideshares are one of the most common ways to get around in major cities, which means more and more motor vehicle accidents that occur involve Uber, Lyft or another rideshare company. Depending on how you are involved in an accident with a rideshare, the way an insurance claim is handled will vary distinctly. There are typically one of three at-fault parties at play in a rideshare accident:
A third-party driver
The rideshare driver
Uber, Lyft or another rideshare company
Below are some of the most common scenarios that occur among rideshare accident victims and how the claims process might work for each:
Passenger injury: When a passenger in a rideshare is injured due to an accident, they are entitled to compensation, either from the rideshare company's insurance, the rideshare driver's insurance, or the at-fault, third party driver's insurance. The determination of which insurance coverage will apply depends largely on who the at-fault party is in the situation and when and how the accident occurred. Uber, Lyft and other similar companies require drivers to have their own insurance policies in order to work for them. However, most insurance policies do not cover accidents that occur during a rideshare. In Ohio, the rideshare company will typically cover damages for most rideshare accidents in which the passenger is injured and the at-fault party is the rideshare driver. The exception to this being if the driver of the vehicle has rideshare coverage on his or her own insurance. This, however, is very uncommon. When the third party is at fault, that person's insurance will usually cover costs associated with an injured rideshare passenger.
Driver injury: If a rideshare driver is injured in an accident while on the job, it is important to know when the accident took place in order to determine liability in the event of an accident. If the driver is injured through the fault of another party, that party's insurance will generally cover damages, just like in any other accident. However, if the at-fault driver is uninsured, the rideshare company's insurance may take over. In the past, there has been some ambiguity about insurance coverage when an accident occurs without a passenger in the rideshare. Ohio lawmakers clarified this in 2016. The new law states that any time a driver is logged in to a rideshare app, whether driving or on the way to pick up a passenger or waiting for a job, the rideshare company's insurance is responsible for covering motor vehicle accident damages.
Injured third party: Coverage for an accident between a third party and a rideshare depends on who the at-fault driver is. If the third party is at fault, his or her own insurance will likely cover the damages, just like any other motor vehicle accident. If the rideshare driver was at fault, whether or not the driver was logged into the rideshare app or driving off the clock will determine insurance coverage. As mentioned above, any time the rideshare driver is logged into the ridesharing app, the company's insurance would typically cover damages. If the rideshare driver is not logged in, his or her private insurance would generally provide coverage.
Bottom Line: If you've been injured in an auto accident with a rideshare vehicle, contact an attorney to help you determine liability and get your case settled correctly. Lowe Scott Fisher offers free consultations and contingency-based fee agreements to ensure that you pay nothing unless your case sees results. Give us a call today or contact us through our website to find out more about how we can help.
Back To Blog