What To Expect During A Free Consultation From A Personal Injury Attorney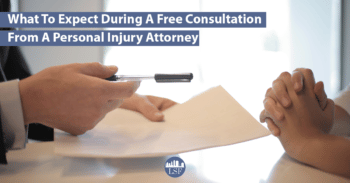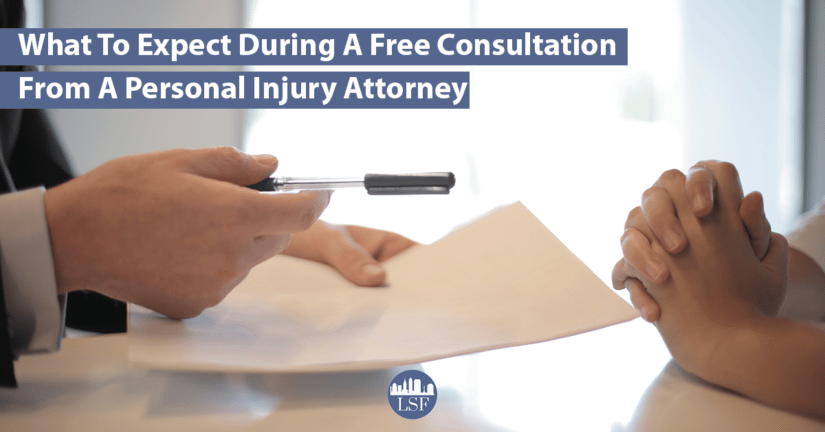 August 5, 2021
Many people wonder what next steps they need to take to get their lives back on track after an accident or injury. One thing you don't have to worry about is how to pay for a consultation with a personal injury attorney. An initial consultation with a personal injury or malpractice attorney is free. Our attorneys will gather information from you and discuss your case free of charge to determine if you have a viable case.
So what should you expect when you contact a personal injury lawyer?
You might speak with an intake specialist or paralegal before you reach an attorney. He or she will ask initial questions about your case to make sure it is appropriate for review with the firm.


Be prepared to answer questions and give as much detail about what happened as possible. The following will be extremely useful to an attorney when determining how to proceed with your case:



Where and when the accident occurred: This is important in helping the attorney know if the case falls within the statute of limitations and if the accident occurred in an area where the attorney is licensed to practice law.
Who was involved in the incident: This is helpful in understanding the logistics of the case, including insurance coverage and liability. This info can also be important when determining if there is a possible conflict of interest that might affect the attorney's ability to represent a client.
A timeline of events leading up to and following the incident: This is important for a number of reasons, but in an initial consultation it can help the attorney understand how the law will apply to the facts of your case.
The extent of your injuries and how far in the treatment process you are: A personal injury attorney will always need to know whether or not you were physically injured and to what extent, and what medical treatment you have received. This helps determine the basic financial realities at play.
Additional Evidence: Police reports, photographs, security footage, medical records, court and insurance documents, etc. all play a role in helping an attorney decide if a matter can be pursued effectively. The evidence will develop as the case evolves, but if you do have this information available at the time of your initial consultation, it can greatly assist the attorney with your case evaluation.



It's not necessarily the end of the line if one attorney can't take your case. Often, a person with a case may call in and discover that the incident falls within a different area of the law or isn't the best fit for the type of firm they've contacted. When that happens, Lowe Scott Fisher will do our best to provide a referral to a qualified attorney or advise that the caller contact his or her local Bar Association for a broader range of options.
Regardless of the circumstances, it's always best to inquire than to be left unsure of your rights. If you've been injured, contact our office today at (216) 781-2600 or through our website's Contact Us page. Lowe Scott Fisher offers free consultations and contingency-based fee agreements (we don't collect money unless we recover a financial award for your case.) For more information about Lowe Scott Fisher and our talented attorneys, be sure to browse our website.
Back To Blog