When Should I Hire An Attorney for My Personal Injury Case? Why Sooner Is Better Than Later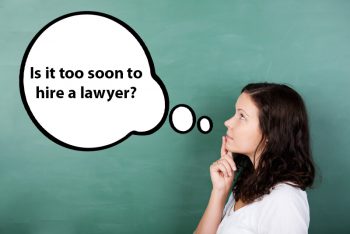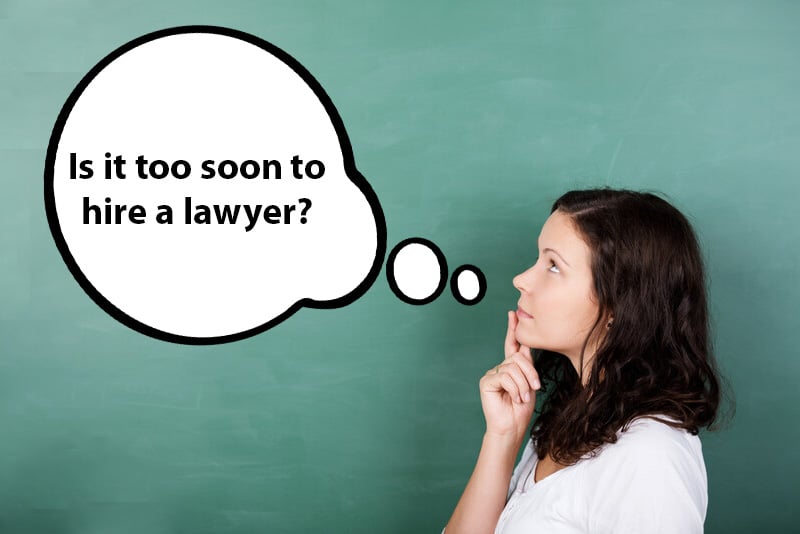 September 17, 2020
One of the most common questions asked by people who have sustained an injury after an accident is, "When should I hire a lawyer?" The shortest answer is: as soon as possible.
Here's why:
The Statute of Limitations: In Ohio, with some exceptions, the statutes of limitations for filing injury lawsuits are one or two years. This means that there is a tight deadline in which your case can be prepared and brought
forward to the court. It's important to hire an attorney sooner rather than later to get the process going prior to that deadline. A considerable amount of work is done on each file before a claim can be filed.
Fresh Evidence: Evidence disappears over time. Every personal injury case relies on a mixture of evidence, including testimony, statements, official reports, photographs, videos, audio recordings, cell phone data, medical records and ongoing progress updates about the victim or victims. The more time passes, the more difficult it is to track down witnesses and ensure that their statements are accurate. Some evidence is only kept or maintained for short periods of time, like security camera footage and 911 audio recordings. The sooner your attorney can gain access to all of these materials, the stronger your case may be.
Medical Care & Follow-Up: The extent of your injuries does not need to be fully known when you seek out legal representation. Hiring a lawyer while you are still recovering can actually provide some significant advantages. For example, attorneys are able to advise on proactive measures to strengthen your case, such as encouraging good communication with your doctor and following their advice. Your attorney can also discuss with you how insurance companies may evaluate the medical care decisions you are weighing. Your attorney will also keep track of your treatment as it progresses, making record gathering easier in the long run.
Insurance Claims Adjusters: You should hire an attorney before giving a statement to an insurance adjuster. When you hire an attorney, they will take over communications with insurance adjusters on your behalf to attempt to negotiate a fair settlement. Though adjusters approach claimants with what seems like good customer service skills, it is the insurance adjuster's job to delay, deny or reduce the payout for your claim (up to and including spying on your social media accounts and having you followed, in some extreme cases.) Hiring an attorney can help protect you from being taken advantage of by the insurance company in presuit investigations. Additionally, your claim should be managed by someone who is watching the timeline of your case, including the running of the statute of limitations. An attorney will ensure your case is handled in a timely manner, fairly and with no tricks.
Finally, it is important to note that seeking out legal assistance for a personal injury case will cost you nothing upfront. Consultations are always free, and personal injury attorneys work on what is called a contingency basis. This means that the attorney representing you will only collect a fee should you be awarded compensation from your lawsuit.
If you have been injured and would like to speak to an attorney about your case, contact Lowe Scott Fisher for a free consultation.
Back To Blog