Winter Driving Tips: How to Avoid an Accident in Bad Weather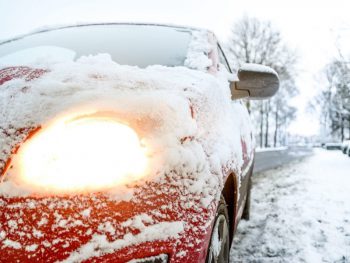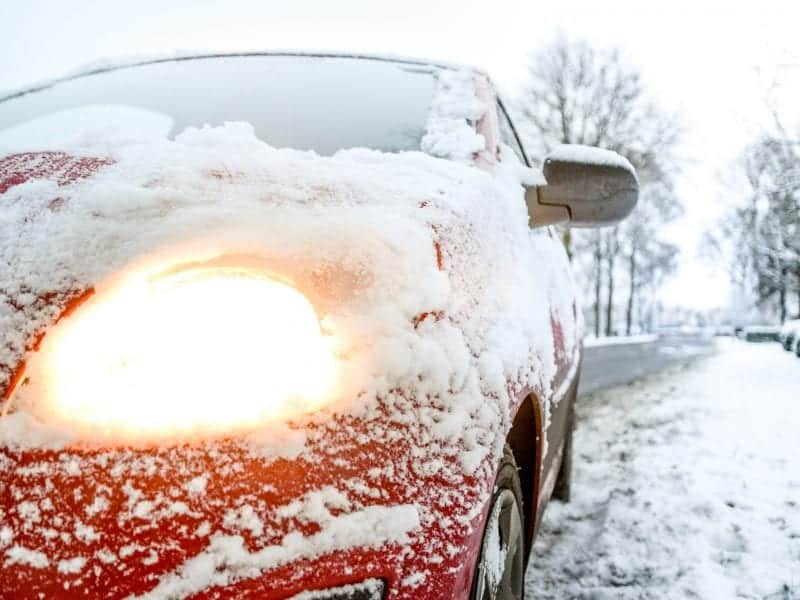 January 13, 2021
Winter is upon us and in many parts of the country the snow, ice, wind and rain have already begun to cause hazards, accidents and delays. On average, weather-related accidents account for nearly 1 in 4 annual roadway crashes. In order to stay safe and not fall victim to weather-related accidents, we've compiled a list of winter driving safety tips to help.
Winterizing Your Vehicle
One of the best ways to avoid problems with your vehicle is to properly winterize it as soon as the weather starts to get cold. A well-maintained car will save time and money while reducing the chances of being put in a dangerous situation on the road.
Battery: Test your battery to ensure its health is key to avoiding problems with your vehicle once the cold weather sets in. Low functioning, older batteries are more susceptible to the cold and can leave you stranded at home, in a freezing parking lot or alone at night in an unfamiliar place.
Windshield Wipers & Washer Fluid: Properly functioning windshield wipers can literally save lives. During a snow storm, it's critically important to make sure your windshield wipers work correctly and are equipped new blades to effectively remove debris from your sightline. Additionally, always make sure wiper fluid is refilled before it runs out. Driving in a snow storm can tap out a full reservoir of wiper fluid in one day!
Floor Mats: Poorly installed floor mats are a hazard year-round, but during the perpetually wet months of winter, they can be especially dangerous. Make sure you have purchased functional mats that do not slip or slide underneath pedals or get in the way while driving!
Tires: Good tires are a must during the winter months. Low tread tires are less capable of gripping icy and snow-heavy roads and should be replaced before the weather becomes hazardous. Additionally, as the temperature drops so too does tire pressure. Keep an eye out for low or flat tires to avoid roadside blowouts that put you in harm's way.
Driving With Extra Caution
It should go without saying that it is important to drive with extra care when inclement weather strikes. However, the extent of caution you exercise should not be underestimated. It's important to get to know your car, its safety features and the various ways you can enhance its performance when the roads are bad.
Clean Off Your Car: One of the easiest ways to ensure you have full visibility is to clear off any excess snow from your car, not just on the windows, but around the body as well. When a vehicle starts moving, accumulated snow from other areas of the body can blow up into your windshield and cause visibility problems.
Avoid Distracted Driving: This is sound advice year-round, but it is particularly important in the winter. Drivers must be alert and able to react to sudden braking and changes to traffic patterns. Put down the cell phone, avoid overwhelming social situations in the vehicle and stick to one radio station if at all possible.
Decrease Speed & Increase Distance: During a snow storm it's important to slow down and give other vehicles on the road a wide berth, regardless of your car's ability to go in the snow. A four-wheel drive may be able to move well in deep snow drifts, but may not be able to stop easily on ice. Additionally, slowing down ensures not only your safety, but the safety of others around you. It is important to never overestimate the abilities of other cars on the road. Your tires and brakes may be in tip-top condition, but the person behind you may not be so well prepared. Driving with caution and with a greater gap between vehicles can greatly reduce your chances of being involved in an accident.
Turn Off Cruise Control: As mentioned above, slowing down during bad weather is an important safety precaution. However, it is also extremely important to be responsive to changes happening on the road and one of the best ways to do that is to avoid using cruise control.
Know Your Car: Get to know your car's important safety features. Does your car have antilock brakes, a backup camera, traction control, or other features that you may need to learn to better utilize during wintery weather? Make the most of your vehicle's features by getting to know how they work and how you can use them to avoid accidents.
Final Thoughts
Winter driving comes with its own set of safety guidelines that we all have to adhere to in order to make the roads a safer place for everyone. Utilizing the tips recommended in this article can go a long way. If you have been injured in an accident and believe you are entitled to compensation, contact Lowe Scott Fisher for a free legal consultation. We have offices located across Northeast Ohio in downtown Cleveland, Lorain, and Chardon.
Back To Blog