How to Hire an Experienced Nursing Home Abuse Attorney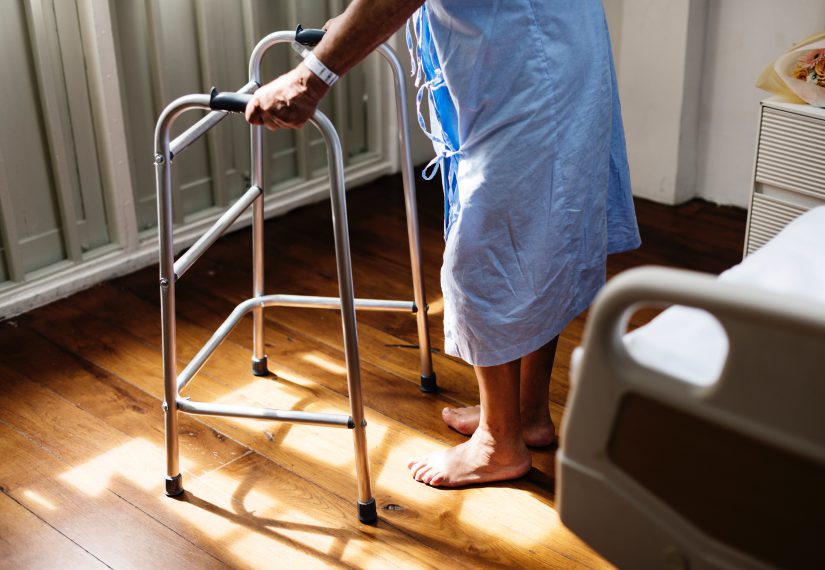 April 8, 2019
One in every three nursing homes in the United States has been cited for abuse infractions or violations. Rectifying that negligent conduct may require legal action. Nursing home cases are complex legal matters that involve extensive legal experience and, oftentimes, intense investigation.
But how should a victim, or the family of a victim, start when looking for an experienced nursing home abuse attorney or nursing home negligence attorney in Ohio? When it comes to a nursing home abuse attorney for your case, choosing an experienced attorney to hire is like choosing any service, and a wise person conducts their research to help them make an informed decision.
Here are some key areas to consider to help you select the right attorney:
Find a lawyer who focuses on nursing home abuse and nursing home negligence cases
Many lawyers focus on a specific area of the law — whether it's personal injury law, family law, criminal law, tax law, etc. — so it's important to find an attorney or law firm that has experience with nursing home abuse and nursing home negligence cases. You wouldn't want to entrust an attorney who mostly handles divorce cases with a nursing home negligence lawsuit in the same way that you wouldn't want an electrician dealing with a leaky roof.
If you are considering an attorney for a lawsuit, it's worth asking what portion of their caseload is dedicated to handling your type of legal problem — for example, if 25% of a general practitioner's caseload is personal injury, you'll have to decide if you're comfortable with that compared to an attorney who focuses on nursing home negligence cases.
You also want to ask the lawyer:
What is their relevant experience with nursing home laws?
Whether they will handle your case personally, or hand it over to a case manager or associate you've never met?
How they will inform you of developments in your case?
What results have they obtained in similar cases?
Find a lawyer with whom you mesh
Attorneys are willing to speak with you about your case in an initial consultation, and will advise you of your rights and recommend possible courses of action. Consultations shouldn't cost you anything, nor is there any obligation to hire that attorney if you aren't comfortable with him or her. But consultations are also an opportunity for you, the client, to get to know an attorney and their approach, style and character.
Attorneys have different personalities and approaches to how they practice law. Some clients might prefer attorneys who are more blunt, and others prefer a lawyer who displays more compassion. In the end, hire the attorney that brings the right personality to go with the right experience.
You also want to ask:
Is this lawyer's background and experience a match for your needs?
Are you comfortable with the way in which this attorney handles a case?
Were they courteous in answering your questions?
Find a lawyer with trial experience
While it is true that, based on recent statistics, a lawsuit has a much better chance of reaching a settlement instead of going to trial (less than 2% of all cases reach the trial stage), it's important to retain an experienced attorney who can prepare a case for a trial if it reaches that point.
The discovery process and pre-trial motions, understanding how to prepare witnesses for direct examination testimony and cross-examination testimony, how to select members of a jury, and other important aspects of trial preparation aren't something for an inexperienced lawyer to learn on the fly.
You also want to ask:
What is the attorney's track record of success?
How long have they been in practice?
Find out the fee structure
Almost every personal injury attorney works on a contingency fee (not an hourly fee), meaning they (or their firm) pay all the costs out of their own pocket, then recoup a percentage of the money through a settlement or successful trial verdict.
Higher fees don't necessarily mean a better attorney, but an unusually low fee might be a sign of inexperience, incompetence, or some other cluster of problems.
You also want to ask:
Are there any additional costs in addition to lawyer fees?
Do they have a written fee or representation agreement?
Once you've picked the right nursing home negligence lawyer for you, the final step is to review and sign a representation agreement (sometimes called an engagement letter), which is the document that outlines the attorney-client relationship from fees, to services provided to expectations.
How our nursing home neglect attorneys can help
If you or your loved one were injured as the result of nursing home negligence, or if you believe your loved one may be receiving negligent treatment, you need the help of an experienced attorney. Call or email Lowe Scott Fisher Co., LPA, nursing home negligence lawyers Greg Scott, Ryan Fisher and Meghan Connolly now for a free consultation to find out how we can help protect you and your family.

Back To Blog